Cloud invites you to walk on the clouds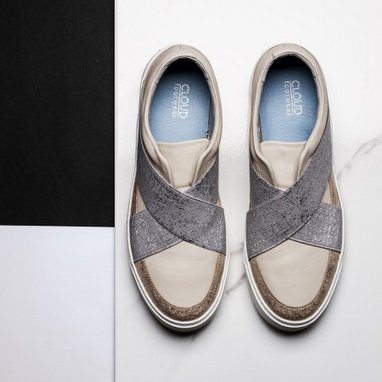 Cloud Footwear is a brand established in 2012 in the north of Portugal, born within company Joia Calçado, a footwear business with more than four decades of existence
From early thoughts on design, a creative path was set to answer on this mission statement: to create a collection of shoes that are light and comfortable yet design-led and trendy.

Cloud collections are developed and produced under the approval stamp of Joia Calçado S.A.: a family-owned business established in 1973 in the footwear hub of Felgueiras, near Porto, in the north of Portugal.

Cloud bases the development of its products in the desire to conquer freedom, lightness and playfulness. The identity of the brand is based on a set of beliefs that embody a way of life: when designing a pair of Cloud shoes, a constant concern about life on the outside resulting in a natural approach to lifestyle and an strong interaction with the natural elements.

For more information about Cloud Footwear please refer to the brand's website
following this link
.