Clarks recalls shoes over toxic chemical hazard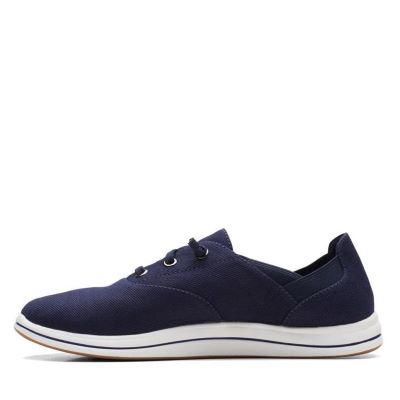 The British company has issued a global safety recall of eight styles of the Breeze and Brinkley women's shoes after learning about excess levels of chemicals that can be toxic for the wearers
"This safety recall is taking place because testing of some samples of these shoes identified excess levels of the chemicals benzidine or dimethoxybenzidine, that are found in Azo Dyes, and are restricted in some jurisdictions", explained the footwear company. "Prolonged and direct contact with the shoes' upper material can expose the wearer to these chemicals, which are toxic and can cause adverse health effects", it added in a statement.

The recall concerns eight models introduced for the Spring and Summer season of 2022, thus sold between February and October 2022, and varies geographically. So, in the Americas, it impacts the Breeze Step models in dark navy, navy, and navy/white, the Breeze Avy in dark navy and the Breeze Shore in navy colour; outside the Americas, it involves the Brinkly Ave, the Brinkly Step and the Brinkley Shore, all in navy.

Clarks has already
notified all relevant regulatory authorities and is working with retail partners
, such as Amazon, DSW, JC Penney, Kohl's, Macy's, Shoe Carnival, QVC and Zappos, to reach as many customers as possible. Those affected must follow
the instructions outlined by the company online
.
Image Credits: gotacco.gr