Chinese industry planning shoe city in Ethiopia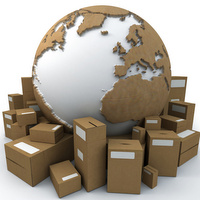 The Chinese footwear Huajian Group plans an investment of $ 2 billion to a new production area in Ethiopia. The project will transfer management skills to the locals.
Helen Hai, Vice President of Chinese footwear Huajian Group, has a great ambition: within a decade wants to make Ethiopia a global center for the footwear industry, with supply capacity for the African, European and American market.
"We are not coming all the way here just to reduce our costs by 10 to 20%"
Hai says.
"Our aim is in 10 years´ time to have a new cluster of shoe making here. We want to build a whole supply chain … I want everything to be produced here."
The Huajian group has a factory near Addis Ababa, with 600 workers, which opened in January 2012 and plans to invest $ 2 billion over the next decade to create a special economic zone in Ethiopia, with employment potential for about 100,000 locals. The company, which employs 25,000 people in China, expects to be able to provide some 30,000 jobs in Addis Ababa until 2022.The Hai project is on way to become a reality: it was recently signed a lease contract for an area of 300 hectares in Lebu. The idea is to build a shoe city, with accommodations for almost 200,000 workers.
The space is designed to receive footwear, handbags and accessories factories, and to offer advice to businessman in the creation of new companies."One thing in my strategy is very clear: that I don´t want to compete with locals," Hai says. "I want to help them grow because when local producers grow, the whole market is growing. If it is just myself growing here in five years´ time, I will leave."This kind of warm and fuzzy talk from a Chinese company may surprise some analysts, academics and journalists who often characterise China´s involvement in Africa as voracious neocolonial pillaging. Hai admits that her strategy is not necessarily pursued by every Chinese private enterprise operating in the continent.Huajian factory near Addis Ababa employs 130 Chinese workers, all in supervisory functions. "For me, localization is so important. I don´t see myself managing this factory in five to eight years´ time. I see someone local standing here talking to you" says. "They are going to be the future managers, they are going to be a new force."
The project is financed by an international fund: China-Africa Development Fund (CADFund), a facility for private equity, promoting Chinese investment on the continent. In 2006, the Forum on China-Africa cooperation has started. About a year later the fund with $ 1 billion was launched, provided by China Development Bank.CADFund focuses on finance project for agriculture, infrastructure, natural resources, and industrial parks. Already invested in a wide variety of projects, including a power station in Ghana, a port in Nigeria, cotton farms in Malawi.