Chennai with new specialized leather and footwear testing laboratory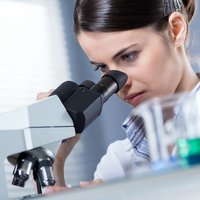 The new lab, launched by Intertek, will serve as a one-stop shop for all leather and footwear testing

Intertek, a provider of quality and safety services to industries around the world, has inaugurated a comprehensive leather and footwear testing facility in Chennai, India, to support the country's leather, footwear and leathergoods industries.

The new lab, offering a full range of safety and performance testing services to leather manufacturers in Southeast India, was inaugurated by Mr. Rafeeque Ahmed, Chairman of the Council for Leather Exports (CLE) and Farida Group.

With specialized testing capabilities for strength, water spotting, colorfastness testing and chemical analysis, Intertek believes this "lab will be a central destination and one-stop shop for testing and certification services" providing a "competitive edge to regional clients who require high standards of quality and safety for their products, while ensuring they accomplish acceptable standards for global buyers".

Mr. Rajesh Saigal, Regional Managing Director, Intertek South Asia added: " Our main aim to set up this lab was to provide our valuable customers across the region with quality testing and certification, which is our core strength thus, helping them manufacture quality products and meet the requirements of the end consumers. I am sure this strategic move will meet the expectations of our customer across the region."

Mr. Rafeeque Ahmed stated: "The leather industry today is growing at a rapid rate. Such quality testing and certification laboratories are required to further catalyse this progress."

According to the World Footwear Yearbook India was the 2nd largest producer of footwear in 2013 (2 065 million pairs) and the 8th largest exporter (173 million pairs).