CCC: revenue grows by 32%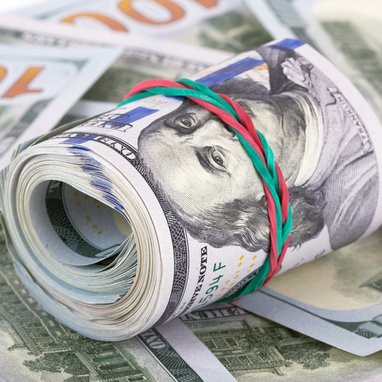 The Polish-based company closed the year with revenue growing by as much as one third. The company is focusing on developing its online business

The CCC Group, one of the largest retail footwear companies in Europe and one of the largest footwear manufacturers in Europe, recorded EBITDA of 119.2 million euros (PLN 501.5 million) (growing by 12.4%) in 2017 and a net profit of 71.85 million euros (PLN 302.3 million).

During this period, the company opened 63 new stores, with store floor space amounting to 536 thousand square metres [increasing by 17%], and revenue exceeding 0.95 billion euros (PLN 4 billion) at 925 stores in 17 countries.

"In 2017, we increased revenues by almost a third compared to 2016. This result is for us the confirmation of a properly implemented business strategy. The share of the online channel grew from 9 to 15%, we entered new offline markets (Moldova) and online (Sweden), we signed a franchise agreement for the Middle East and takeover of stores in Romania. This year, we are continuing our development strategy, including entering new markets, with our own CCC e-commerce channel and further openings of stores in new concepts, both CCC and eobuwie.pl", commented Dariusz Mi?ek, President of CCC.

CCC continues to further focus on the dynamic growth of its turnover and as such is planning to enter at least 3 new sales markets and strengthen its position in the Central and Eastern Europe markets. The group is working on the development of multi-channel sales to be even closer to the customer and respond to market trends. In the middle of the year CCC online sales will be commenced with the reserve & collect option, and during the year the group plans to open at least 6 multichannel eobuwie.pl stores.

"The company intends to further increase its lead in the area of online sales. This will be served, among others, by the expansion of logistics potential, including the central eobuwie.pl warehouse. We will continue to focus on the development of innovation, including through the continuation of the digital transformation, started in 2017. Being a market leader in Central and Eastern Europe, we should set directions for the development of the industry", stated Marcin Czyczerski, Vice President of the CCC Group.

"The entire CCC CCC is supposed to finish the year 2018 with an increase in revenues to over 1.19 billion euros (PLN 5 billion), and every 12 euros (fifth zloty) is to come from the online channel", concluded Dariusz Miek.