By the Book: more than a backpack, a concept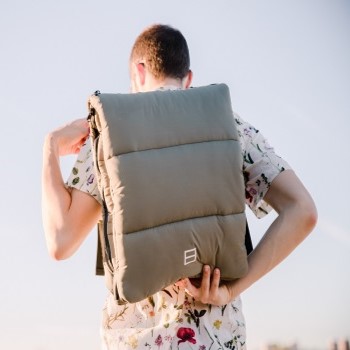 An idea materialized in a piece and one clear goal: to make a difference by giving meaning to an object. And in this way, By the Book was born, a new brand of accessories that promises to make a difference in the market
The idea was born in the heart of Porto. Mário Teixeira dreamed of a backpack - airback - that could be everything: a small house that is carried on the back and where memories are created. After the drawing ... the work was born.

"Captivating people for an approach of buying only what they need, making things last, fixing them instead of putting them aside, selling them in a second-hand community to give them a new life, if applicable. Our identity must have the simplicity that this idea carries with it", commented Mário Teixeira.

Timelessness is one of the keywords of the brand: a product that could have been used 10 years ago and that can be used a decade from now. "The goal is for the final product to be as good as its parts, which is why we spend considerable time researching the materials and processes that go into the items we manufacture. Our team creates the pieces, analysing classics that resist time", Mr. Teixeira added.