Register to continue reading for free
Business to Business Marketplaces for Fashion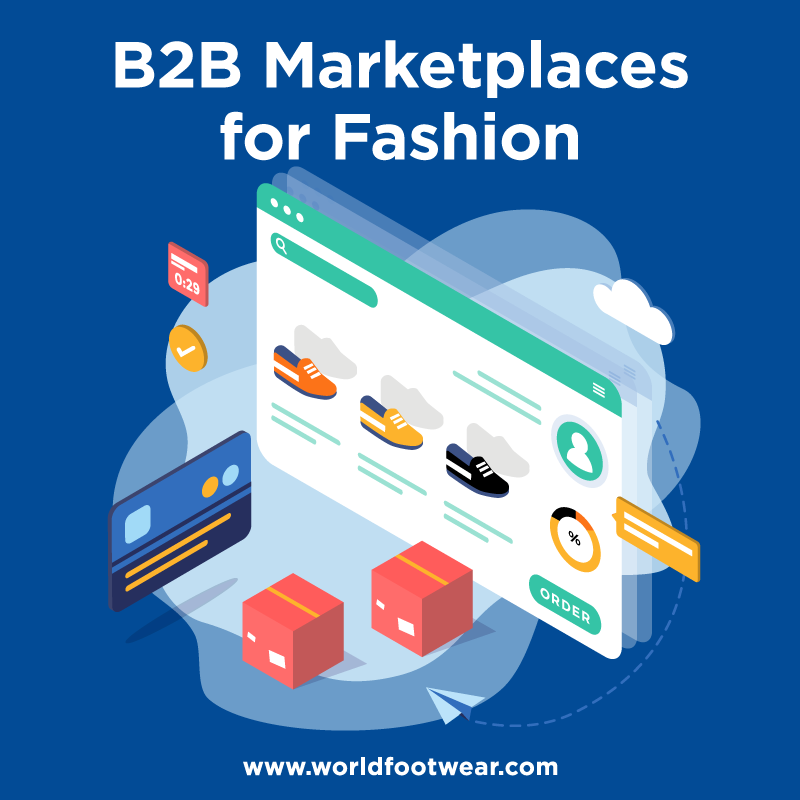 The role of digital in our lives has increased significantly in the last few years and COVID-19 made us all focus attentions to this arena to continue with meetings and businesses while restrictions and limitations to movements were in place. In this scenario, do you know what B2B marketplaces are? Do you understand their importance for the fashion industry?
Throughout times and with social and technological advances, we have seen changes in the consumers buying habits, which have led to changes in the way of being and acting by the brands. In times not too distant, brands had to look for customers, investments in advertising were considerable and communication was mostly carried out through newspapers, magazines or television. However, with the growing popularity of the Internet consumers have gained a new freedom to research the content they are interested in. Brands had to face a process of adapting to this new way of being present in the market, and consumers started to find the information they want to see, based on their personal taste and freedom of choice. The role of digital in our lives has reached new heights, with more people spending more time doing more things online than ever before: by the end of 2019 there were 3.80 billion social network users worldwide.

According to data from the HootSuite platform, it is estimated that each internet user, on average, spends a total of more than 100 hours per year on it. With this new and growing reality of constant use of the internet, new contexts, new consumption habits, new ways of buying and selling also appear. It is in this context of e-commerce that we also see the appearance and growth of online platforms, where brands are concentrated and where they can show their products to customers. These can be divided into two main categories: B2C (Business to Consumer) sales platforms, a kind of online shopping centre, where several brands dedicated to selling to the end customer focus on exhibiting and promoting their products; and B2B (Business to Business) online platforms, where business to business connections can take place.
Most B2B platforms act as a showcase for brands to display and present their products, similar to what happens with B2C platforms, but with the main objective of reaching retailers/ store owners and not final consumers. There are multiple advantages that a company or brand can benefit from being present in a B2B online platforms, such as:
• No geographical or time limitations;
• Quick buying and selling procedures;
• Display of all products is done in a simple and organised way;
• Monitoring of the customer's journey through the store is made easy;
• Simple marketing of products or services;
• Reduction or elimination of intermediate costs;
• Availability to sell 24 hours a day.
All of these advantages take special importance in a world where we face a global pandemic with limitations to our movements and travels. Having access to these platforms and learning how to make the most of an additional channel to make business is key for fashion companies.

Bearing this in mind, today we bring you a new report with a focus on B2B online platforms. In the first part of the study, the main aim is to present the essential information related to B2B platforms, by introducing the concept, by listing the different types of platforms, and the characteristics they must have, the advantages that each company/brand can derive from being present in it and what considerations should be taken when choosing a particular platform. In the second part of the study, we present a compilation of B2B online platforms that can be of interest for footwear companies, as well as a more detailed analysis of 5 platforms present in that same list.

Table of Contents
Executive Summary
Framework
What is a B2B Marketplace?
Different types of B2B platforms
Advantages of the presence in B2B Marketplaces
How can a B2B Marketplace improve a company's performance?
Aspects and characteristics to consider when entering a B2B Marketplace
How can Marketplaces evolve in the future?
Examples of B2B Marketplaces
Different types of B2B Marketplaces - further analysis
Key takeaways