Belgium continues to strength its position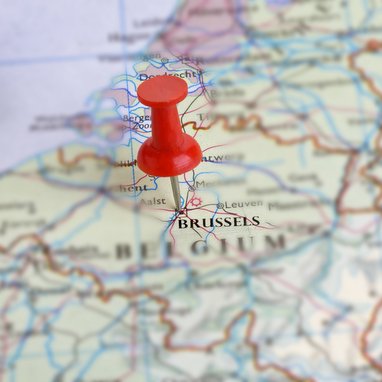 Belgium stands out in the international arena as a country with a 2.1 billion USD trade balance and barely no production (less than 1 million pairs in 2016). In the first semester of 2017 exports increased by 3.9% (value)
According to the latest edition of the World Footwear Yearbook (
available here),
in 2016
production
in Belgium was
only 1 million pairs
. According to the same source, Belgium was, in 2016, the
5th largest exporter
with 238 million pairs of shoes entering the country, and the 9th largest importer, with 292 million pairs of shoes leaving Belgium. This has resulted in an impressive 2.1 billion USD trade balance, in a country where footwear production is residual.
Belgium stands out as one of the main trading platforms in Europe, and in the first half of 2017 the country has imported 166 million pairs with a total value of 1.80 billion euros, a 0.5% decline in volume terms and a 4.0% decrease in total value compared to the same period in 2016. In the first semester, Belgium exported 133 million pairs of shoes with as total value of 2.97 billion euros, an increase of 3.9% in value terms compared to similar period in 2016.

Belgium exports are almost entirely focused on the European Union and this position was reinforced in the first half of the year: 98% of Belgium exports had another EU country as a destination (going up from a 97% share in similar period in 2016) and are much concentrated in 3 neighboring countries: Netherlands (20%), France (16%) and Germany (15%).

In the same period, the value of Belgium footwear exports grew in most of its top 10 markets, with the exception of France, Greece and Austria. France, the second market for Belgium exports, has declined by 7.3% in value and by 14.1% in quantity

More information about Belgium and the main footwear markets available at the latest edition of the World Footwear Yearbook
(available here).