Bata launches shoe collection made with recycled plastic bottles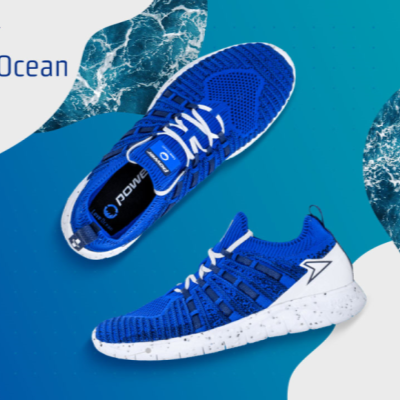 The footwear group has introduced the latest collection from its Power brand. Dubbed Love Ocean, it highlights Bata's concerns about plastic waste polluting the oceans
"Ocean pollution is a huge problem facing our society, and plastic is a significant contributor. We recognise that over-consumption of plastic poses a threat to marine life, and we want to be part of the solution", reads the website of the group.

Thus, in addition to providing consumers with "the most comfortable shoes", Bata intends to contribute towards the reduction of ocean pollution. The collection comprises athletic-style shoes with lightweight and breathable uppers made from 100% recycled single-use plastic bottles. The midsole and outsole are made of lightweight EVA, with 10% recycled rubber grain. It also features an Ortholite Lifesole Hybrid insole constituted of 5% recycled rubber and 15% recycled foam.

Love Ocean is Power's first eco-friendly collection, but the brand has informed to be committed to expanding the environmentally-conscious footwear offering in coming seasons.

About Bata
Founded in 1894, the family-owned Bata is one of the world's leading shoemakers, designing and producing comfortable and stylish footwear. It sells about 150 million pairs of shoes annually, produced in 21 manufacturing facilities, and operates 5 300 retail stores in more than 70 countries. The group employs about 32 000 people worldwide. Its portfolio includes brands such as Bata, North Star, Power, Bubblegummers, Weinbrenner, Sandak and Toughees.








Image Credits: thebatacompany.com