Athleisure products drive Stella's growth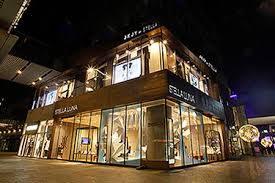 The Hong Kong based footwear giant has announced volumes increasing by 4.1% in the third quarter, with revenue down by 2.5%. The first nine months registered increases in both volume and vale much driven by the athleisure segment

In the three months period ended on the 30th of September shipment volumes rose by 4.1% (from 14.6 million pairs in similar period in 2016 to 15.2 million pairs) and manufacturing revenue (the main revenue segment) declined by 2.5%, going down from 454.9 million US dollars to 443.5 million US dollars.

Stella International recorded revenues of more than 1.2 billion US dollars in the first nine months of 2017, an increase of 1.4% compared to the similar period in 2016. In volume terms the footwear group sold 42.2 million pairs of shoes over the nine-month period, resulting in a 5.5% increase compared to similar period in 2016.

According to Stella, the increase in revenue and shipment volumes for the nine months ended on the 30th of September were mostly attributed to growing demand for their fashion athletic products, although the growth rate gradually normalised in the last three months of the period. In the first nine months of the year a stabilising demand for casual and fashion footwear products was also registered.

The average selling price of Stella's footwear products fell by 6.4% totaling 29.2 US dollars per pair in the three months ended in September, as a result of changes in the customers' product mix.

During the nine months of 2017, revenue from the European retail business – under the three retail brands, Stella Luna, What For and JKJY by Stella – rose by 28.3% (28.0% on a currency neutral basis) to 12.7 million US dollars, while same- store sales in Europe rose by 18.2% (20.0% on a currency neutral basis) during the same period.

Mr. Lawrence Chen, Chief Executive Officer of the Group, commented: "We are pleased to see a further improvement in shipment volumes as we continue to benefit from our strategy to enhance efficiency and utilization within our manufacturing business, while providing more value to our customers".