Asos buys Topshop and other Arcadia's brands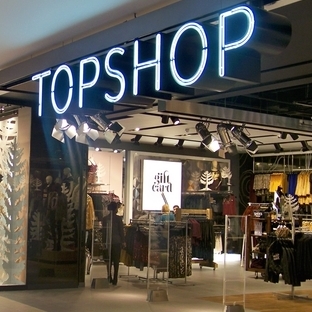 The deal includes Topshop, Topman, Miss Selfridge and HIIT. The brands were for sale after the Arcadia group collapsed into administration by the end of 2020
The brick-and-mortar network is left out of the deal, as Asos is only operating online. So, a total of 70 stores and 2 500 employees stay at risk with. According to what is being reported, only 300 head office staff will be part of the deal, to help Asos with "design, buying and retail partnerships". The Arcadia Group as a whole employed 13 000 staff and had more than 400 stores across the UK when it entered administration last November.
"The acquisition of these iconic British brands is a hugely exciting moment for Asos and our customers and will help accelerate our multibrand platform strategy. We have been central to driving their recent growth online and, under our ownership, we will develop them further, using our design, marketing, technology and logistics expertise, and working closely with key strategic retail partners in the UK and around the world", commented Nick Beighton, Asos Chief Executive.

The Guardian is reporting that Sir Philip Green's family is likely to receive 50 million British pounds from the sale, from a deal that could reach a 295 million British pounds, of which 30 million British pounds refer to stock. However, more than 1 000 suppliers and landlords to the high street fashion chain will "get less than 1% of the money owed to them".

Image credits: Retail Gazette