Register to continue reading for free
Argentina: recovery is still far away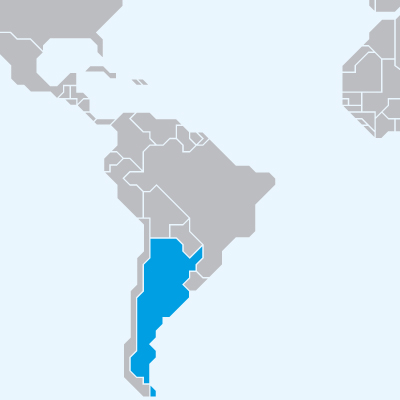 Economic activities are operating in Argentina, with some restrictions given the need to constrain the diffusion of COVID-19 in the country. The deep contraction of footwear consumption is one of the main issues for the industry, according to the Chamber of the Footwear Industry
In general, economic activities are operating, but there are still "restrictions on workers commuting for non-essential activities as well as sanitary measures that restrict the quantity of people in shops, malls, factories". As such, footwear factories are operating under the implementation and compliance of COVID-19 sanitary protocols and retail faces constraints regarding the quantity of people allowed depending on shop surfaces, a sanitary measure established to keep physical distancing between buyers, employees and people in general inside the shops.

All these measures have already applied intending to avoid or reduce COVID19 expansion. Nevertheless, and according to the Chamber of the Footwear Industry (CIC - Camara de la Industria del Calzado) the "main economic indicators show that recovery is still far away".

For CIC, the main problem is arising from the fact that "footwear consumption shows a deep contraction while sales on the traditional retail segment are facing a significant reduction, with no signals of recovery".


Current COVID-19 situation in Argentina
With a total population of 45 million people, Argentina has had so far 1.9 million cases of infected people, of which 1.7 million already recovered. 47 thousand people have lost their life since the beginning of the pandemic.
Footwear Industry in Argentina
The footwear industry in Argentina is mainly located in the Provincia de Buenos Aires, Ciudad Autónoma de Buenos Aires, Córdoba and Santa Fe. According to the World Footwear Yearbook (
available HERE
), despite both exports and imports falling in 2019, imports fell particularly sharply. Argentina sources footwear from Asia and Brazil.