Alibaba announces reinforcement of anti-counterfeiting measures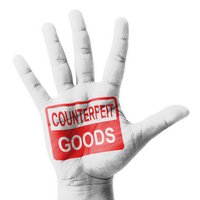 The China-based ecommerce giant and the International Anti-Counterfeiting Coalition (IACC) announced the expansion of their IACC MarketSafe program

The original IACC MarketSafe Program was created by Alibaba and the IACC in 2013 in recognition that the problem of counterfeiting is too pervasive and complex for a single company to combat on its own.

Through the IACC MarketSafe Program, the IACC and participating companies work with Alibaba to identify and take down infringing listings on Alibaba's China retail marketplaces via an expedited removal procedure that has resulted in a 100% take-down rate when companies stand behind their claims.

Since the program's launch, and with only a limited number of brands enrolled, nearly 5,000 sellers' storefronts have been closed and permanently banned from Alibaba's marketplaces; and more than 180 000 infringing product listings have been removed.

The success of the program has now led to its expansion and will have the following features:
- To encourage brands of all sizes to participate, the program will be made available free of charge.
- The Program shifts the burden of proof away from the brands and over to the sellers. Brands will not be required to provide evidence in support of their complaints, making this process more effective and efficient.
- The expanded program will enable a greater number and diversity of rights holders to benefit from a fair, simple, and effective IP enforcement platform.

The IACC's mission is to combat counterfeiting and piracy by promoting laws, regulations, directives, and relationships designed to render the theft of intellectual property undesirable and unprofitable.