adidas group announced 2013 results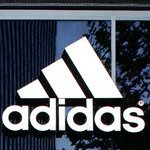 In 2013, adidas generated net income of 787 million euros, a 49.3% growth from previous year, despite a 2.6% deterioration on net sales from 14.883 million euros in 2012 to 14.492 million euros in 2013.

The 2.6% decrease on net sales in euro terms corresponded to a 3% growth on currency-neutral sales, driven by growth in retail and other businesses, with wholesale revenue stable at 2012 level. Currency-neutral sales increased in nearly all regions, with special reference to 19% growth in Latin America (with special note to important markets such as Argentina, Colombia, Mexico) and 7% in Greater China. Currency translation effects had a negative impact on regional sales in euro terms, and even Latin America and Greater China presented a minor growth in euro terms (6%).

Herbert Hainer, adidas group CEO, stated: "Currency headwinds had a significant negative impact on our results in euro terms, and this is also expected to continue in 2014."

The gross margin of the group increased 1.5 percentage points to 49.3% in 2013, above management's initial expectations of between 48.0% and 48.5%. A performance resulting from a more favorable pricing, product and regional sales mix as well as a larger share of higher-margin retail sales. The group also announced a proposal to pay out 1.50 euros per share for the year. Adidas AG shares were last traded at 78.815 euros at the Frankfurt Stock Exchange.

"We finished 2013 with an exceptionally strong fourth quarter. Currency-neutral sales grew 12%, which was above our expectations," commented Herbert Hainer. The forecasted Adidas group sales indicate growth at a high single digit rate on a currency neutral basis in 2014. The group believes the major sporting events taking place during the year will provide a positive stimulus to sales. As official partner of the 2014 FIFA WOLD CUP in Brazil, adidas believes they will be the most visible brand during the event, benefiting from record sales in the football category. The high exposure to fast growing emerging markets and further expansion to retail will also impact sales favorably. As a result, the expectation is that net income could be in a region of 830 million euros to 930 million euros, with gross margin at 49.5% to 49.8%.

The adidas group has a broad portfolio of footwear, apparel and hardware for sports and lifestyle and owns core brands adidas, Reebok, TaylorMade e Rockport. The company's headquarters are in Germany, and in 2013 the group employed more than 50.700 people worldwide.

For more information about the adidas group please visit the website:
http://www.adidas-group.com/en/
Company profile

Name
adidas AG
Activity
Designing and manufacturing sports clothing, footwear and accessories
Portfolio of brands
adidas, Reebok, Rockport, TaylorMade
Foundation year
1924 is the foundation year for Gebrüder Dassler Schuhfabrik (athlete's equipment), and in 1949 Adi Dassler adidas Sportschuhfabrik was registered
Founder
Adi Dassler
Listing
Frankfurt Stock Exchange (DAX) (since 1998)
Employees
(as at the end of 2013)
50.728

Contact Information
adidas AG
World of Sports
Adi-Dassler-Straße 1
91074 Herzogenaurach
Germany
Phone + 49 9132 84 3296
Fax + 49 9132 84 3127
http://www.adidas-group.com/en/