ACLE returned to Shanghai to inject optimism into the leather industry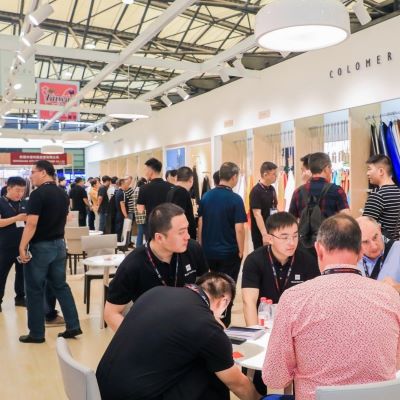 After a four-year absence, the All China Leather Exhibition (ACLE) returned to Shanghai at the end of August to fuel some optimism in the midst of a difficult time for the Chinese leather industry
From the 29th to the 31st of August, ACLE returned to its home base, the Shanghai New International Exhibition Centre, to serve "as a positive force in promoting trade and imports for the Chinese leather industry during this period of economic recovery". Organised by APLF and the Chinese Leather Industry Association (CLIA), the event counted with over 1000 exhibitors from 29 countries and regions and included 14 national pavilions (Australia, Brazil, China (Guanghe, Pingyu, Ouhai, Wuji, and Xinji provinces), France, Italy, Pakistan, Taiwan, Thailand, and the USA).

The media reports indicate that the event turned out to be much more than expected, offering some hope of a market recovery in the midst of a difficult period for the Chinese leather industry, which underperformed during the first half of the year. According to the CLIA, overall, leather companies invoiced 12.6% less from January to June 2023 than in the same period of 2022, when the country was still under COVID-19 restrictions. A decline in demand from Western markets at the same time the Asian country lifted all restrictions may help justify this performance.

However, the President of the Association, Mr. Li Yuzhong, said that the leather industry is hopeful of an increase in domestic consumer markets in the second half of the year and until 2024, as the Chinese government is providing stimulus measures to support Chinese consumers. In addition, he stressed that the sector is investing in scientific, environmental and technological innovation to prepare for the future.
Sources: ILM and La Conceria

Image Credits: aplf.com