China scraps COVID-19 quarantine for international travellers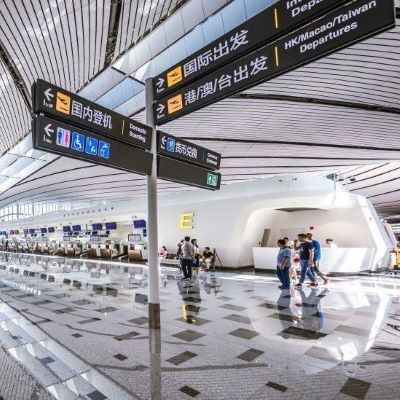 Despite the increase of COVID-19 cases in the country this month, China announced that from the 8th of January travellers will no longer be required to quarantine upon arrival on the mainland
This announcement follows the easing of COVID-19 domestic control measures started this month, and marks the abandonment of the most restrictive rules that China has imposed for almost three years under its zero-COVID-19 policy. From the 8th of January, travellers will only be required to present a negative virus test from within the last 48 hours and will not need to apply for a clear health code; passengers will still have to wear a face mask while on the flight.

In addition to dropping the quarantine, currently at five days at a centralized facility followed by three days at home, China's National Health Commission said that authorities will stop tracking close contacts of Covid patients, halt the designation of COVID-19 risk areas and cancel measures that are slowing the import of goods. These might be good news for companies such as Nike, adidas, VF Corp or Tapestry - whose results in the region have been impacted by China's restrictive measures - as more tourists are expected to visit and more residents feel encouraged to shop locally.

Meanwhile, the US, Canada, Japan, Australia, India, Italy, France, Spain, the UK and Israel have reintroduced mandatory COVID-19 testing for visitors from China due to the sharp increase in COVID-19 cases in the country over the last three weeks – estimations point to roughly 250 million.
News updated on the 2nd of January.

Image Credits: bbc.com