About 400 Turkish footwear factories destroyed in February's earthquakes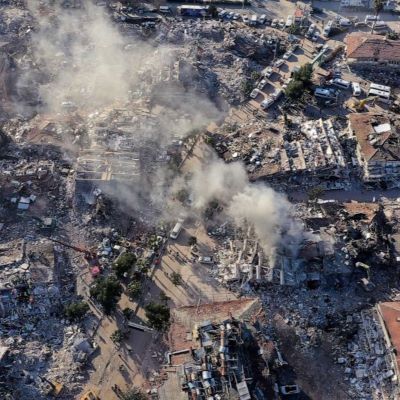 Around 400 footwear factories were smashed in the footwear cluster of Antakya during the two earthquakes that hit southern Turkey and north-western Syria on the 6th of February 2023
The figures were provided by the Chairman of the Association of Turkish Footwear Manufacturers, Berke Içten, to Shoe Intelligence. The factories which were destroyed accounted for close to 10% of the country's manufacturing capacity, employing a workforce of about 10 000 people.

In total, Turkey has around 10 000 footwear manufacturers employing some 350 000 people with an annual production capacity of around 550 million pairs. These are spread across the footwear clusters of Istanbul, Izmir, Konya, Gaziantep, Antakya and Adana. Gaziantep and Adana were also hit by the earthquakes, but the footwear plants located in those cities were not affected.

The Chairman of TASD underlined that the people employed in the cluster of Antakya "are experienced workers". Despite not knowing yet how many lives were in fact lost, he noted that a part of them lived nearby, in the mountains close to the city, which was less impacted by the tremors. "Some people have left the region but if we are fast in rebuilding, they will return", he stated, reinforcing the significance of their role in relaunching the cluster.

Meanwhile, the Association is collecting funds, along with other associations such as Aysad, which represents suppliers to the footwear industry, and Tasev, the Turkish Footwear Industry Research Development and Education Foundation, with the support of the Turkish government to finance the reconstruction of factories in Antakya. "To restart working is important to boost morale and maintain people in the region" commented Içten to Shoe Intelligence.

Source: shoeintelligence.com
Image Credits: abcnews.go.com