Register to continue reading for free
8 of the top 10 footwear importers are European countries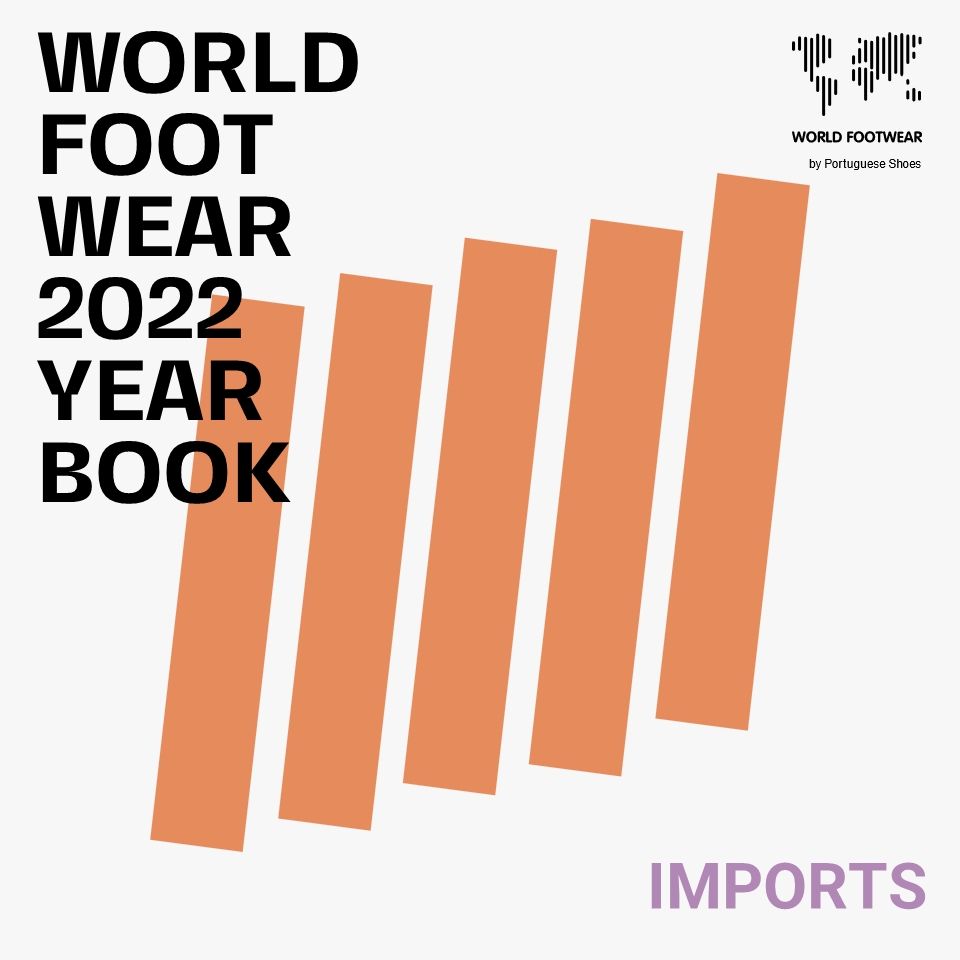 This is one of the main conclusions of the World Footwear 2022 Yearbook, recently released, and focusing on the analysis of the footwear industry in 2021. Read more about it today
As the destination for a little over one third of the world's total, Europe is the largest destination for footwear imports.

Asia and North America have similar shares, around one quarter of the total. However, the performance of these two continents has been following different paths in the last few years: while Asia's share has been increasing, North America's has been falling.

Country level
The United States forcefully confirmed its leadership of footwear importers in 2021, increasing its share by almost 3 percentage points thanks to the strong post-pandemic recovery of its economy.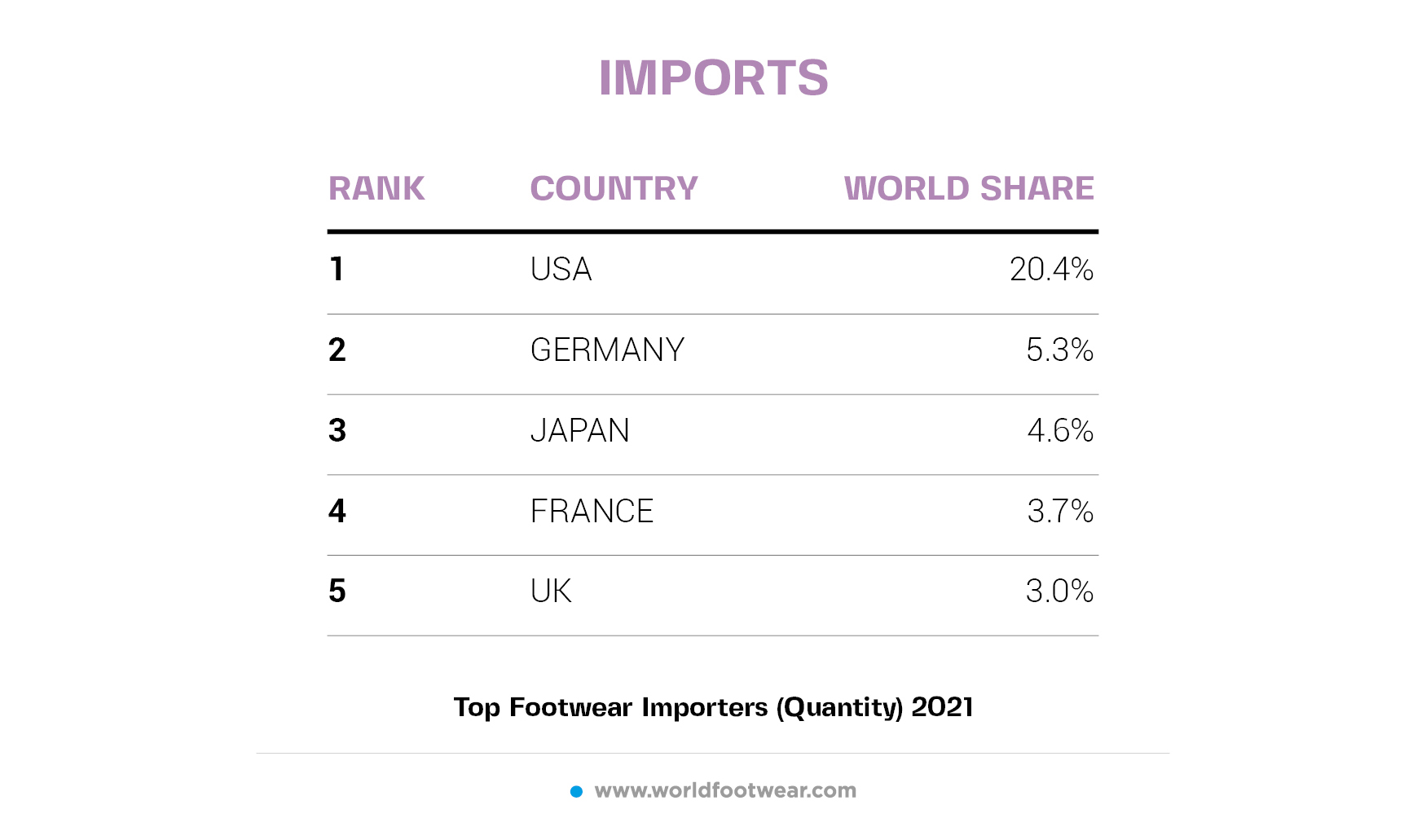 Eight of the ten largest footwear importers are European countries led by Germany. The Netherlands reentered this table last year in 10th position. The Russian Federation climbed to 6th place, swapping position with Belgium.

Japan is the largest importer in Asia.

Would you like to know more?
Check the main highlights of the 2022 edition of the World Footwear Yearbook HERE

About the World Footwear Yearbook

It is the twelfth edition of a report that analyses the most important trends within the worldwide footwear industry. Data for 2021, both in quantity and value, is available, making it possible to position the main players with regards to production, consumption, exports and imports.

The publication is divided in two parts. A first chapter with a deep analysis of the World Footwear industry in 2021, with special focus on the sector's leading global players, and a second part with a detailed analysis of 83 different markets.