APICCAPS with bi-monthly TV program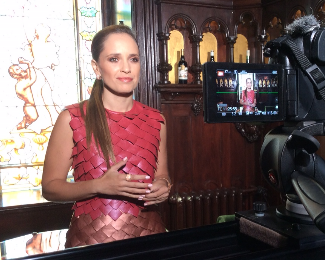 TV program What´s Up - Olhar a Moda (What´s Up - Look Fashion) launched by the Portuguese Footwear, Components and Leather Goods Manufacturers' Association (APICCAPS) in 2014 will be broadcasted every two weeks in several TV channels
The program was first issued at the online platform www.portugueseshoestv.pt and quickly started to be broadcasted through the Portuguese TV channel RTP2 on a monthly basis.

Now the TV program will have a fortnightly format, starting Sunday. Fashion, footwear, design, jewellery and many other news from what is best made in Portuguese fashion and culture will be under the spotlight every two weeks.

With this editorial project, APICCAPS promotes the Portuguese footwear industry, one of the most dynamic sectors within the Portuguese economy.

The TV program is issued in Portugal through national channels RTP 2, RTP Açores and RTP Madeira, and is also issued outside the country via RTP Africa, RTP International and with the recent copyright transfer to TDM (Television Broadcasting Macau) it also reaches the Chinese territory (PRC, Hong Kong and Macau).