Vivarte continues its restruturing process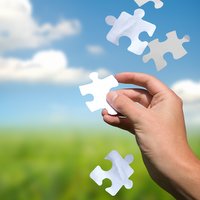 The France-based clothing and footwear giant announced that 1 344 net jobs will be lost in La Halle and 105 at Andre. The group will close 244 stores
The social plan impacting roughly 1 500 jobs, mainly from the Halle clothing brand, its flagship, was presented to the employees representatives.

In total net 1 344 positions will be eliminated in La Halle, representing 30% of its workforce, taking into account the transfer of certain employees to other's stores or by group's other brands, which also owns Naf Naf, Kookai, Andrew, or Chevignon Minelli.

Weakened by the deterioration of the environment, sharp deterioration in its results and an inadequate upmarket strategy, La Halle will close 244 of its stores, a total of 608 stores in France.

At the shoemaker André, net 105 jobs will be cut and 37 stores will be closed, mainly located in small provincial towns (from a total of 247).

Vivarte has seen its results drop to half after 2013-2014 fiscal year, weighted by a drop in sales of La Halle aux clothing. Vivarte passed under the control of its creditors funds in October 2014 after a restructuring agreement for 2.0 billion euros of debt.