Aprisindo alerts to the dangers of a weak rupiah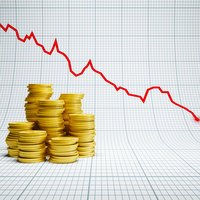 Although the Indonesian authorities have been praising the weakening currency as an opportunity to boost exports, this feeling is not shared by the local footwear industry and their association

Eddy Widjanarko, Chairman of the Indonesian Footwear Association (Aprisindo), claims there will be no benefits to the industry he represents, from a weak rupiah, and the main reason is the high dependence of the industry from imported raw materials.

In fact, according to the same source, roughly 70% of all the members of the association claim they use raw materials imported from other countries, such as China, Korea or Taiwan. As such, depreciation of the national currency against the dollar has a significant impact on importers of raw materials, who are facing increasing requests to pay higher sums for the materials. On top of that, the Association alerts that more payments in cash are been demanded as there are fears that the rupiah might not be stable.

The Indonesian association alerts for the dangers of this scenario. Most of its members are exports oriented, but the raw materials dependence from the exterior is undeniable, so a weak rupiah won't help boosting footwear exports. On top of that, delays in deliveries of raw materials will impact the national footwear production, and the reputation of the industry.

According to the World Footwear Yearbook, Indonesia was the 5th largest producer of footwear in 2013, with a global share of 3.1%. The same source estimates that the Asian country exported 178 million pairs of shoes in 2013.