Children's footwear start-up Jbrds Secures 500 000 USD in funding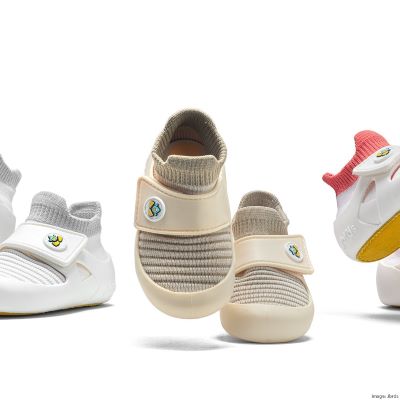 The Baltimore-based start-up has secured 500 00 US dollars in an initial funding round. Although its financial backers are not known, the company is now valued at 5 million US dollars
Founded by podiatrist and foot and ankle surgeon Dr. Jay LeBow, together with former sports industry veteran at Mizuno and Adidas Mike Gugat and sporting goods retailer David Hirshfeld, Jbrds offers children's shoes anatomically designed to support their foot structure and activity requirements.

"After reviewing hundreds of x-rays and evaluating the current offering of generic kids' footwear, it was clear there was a need in the footwear industry Jbrds could fill. Now, every child can start on the right foot with shoes designed for their developmental needs and crafted with clinical expertise", commented Chief Product Officer Dr. LeBow.

Launched in 2022, its first line Stand2Walk, designed for children aged between 9 and 8 months, features a patent-pending design aimed at supporting the wearer's lateral column by locking the development of the cuboid bone while stabilizing the heel.

"Our mission is to start kids off on the right foot, and Jbrds is leaving the 'one-size-fits-all' approach to children's footwear behind. We're meeting kids' needs from cradle to eight years old to avoid possible problems later in life from wearing ill-fitting, or simply the wrong shoes as a child", added Mike Gugat.

The start-up plans to introduce in the future ranges for the next developmental phases of children, including the Walk2Run (ages 18 months to 3 years), Run2Play (ages 3 to 5 years) and GoPlay (ages 5 to 8 years) collections.

Image credits: www.bizjournals.com