Portuguese footwear goes to school to prepare the generation of the future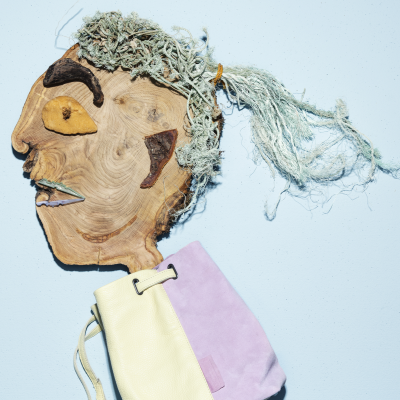 The Portuguese Footwear, Components, Leather Goods Manufacturers' Association (APICCAPS) will carry out a three-years initiative in schools to attract a new generation of talent to the sector
According to the European Commission, the European fashion industry will need 500 thousand new employees this year. The data also shows that countries like Spain, France, Italy, and Portugal will be particularly impacted, and the diagnosis is common to other sectors. Aware of this reality, the Portuguese footwear industry, through APICCAPS, is conducting a "Roadmap of Knowledge" by the schools to attract a new generation of talent.

In practical terms, 86 schools were identified in Felgueiras, Guimarães, Oliveira de Azeméis, Santa Maria da Feira and S. João da Madeira to be the target of these educational initiatives. In the first phase, these initiatives will be directed to the 1st cycle students with the aim of "making known the potential of the footwear industry", "enhancing the territory and local activities" and "boosting the local industry". From September, students of the 2nd and 3rd cycles will also be brought on board.

This "Roadmap of Knowledge" is expected to have a duration of three years, and is framed by the Strategic Plan of Footwear Cluster 2030, which aims to transform the footwear industry into an "international benchmark and strengthen its exports, combining virtuously sophistication and creativity with productive efficiency, based on the technological development and management of the international value chain, thus ensuring the future of a national production basis, sustainable, and highly competitive".

For APICCAPS, "there are still several stereotypes in the society related to the industrial sectors that ought to be demystified. Although it is not an exclusively Portuguese problem, there is a proximity work to be developed", says the Association, underlining that "the municipalities closely connected to the footwear industry will become true partners of this "Knowledge Roadmap", playing a significant role in the development of educational programming".

The footwear industry employs 40 730 workers, having in 2022 created 3 259 jobs (growth of 8.7%). "As the sector evolves to new levels of excellence, the need to hire more and more qualified employees also increases", considers APICCAPS. For this reason, "in addition to the development of initiatives in schools and training centres, street actions and digital campaigns, closer to the students, will be promoted". APICCAPS will too foster closer collaboration with stakeholders and deepen, along with the Footwear Technology Centre, the development of new technological solutions that are more friendly and able to attract future generations.

Source and Image Credits: portugueseshoes.pt