Michael Jordan's sneakers sold for a record 2.2 million USD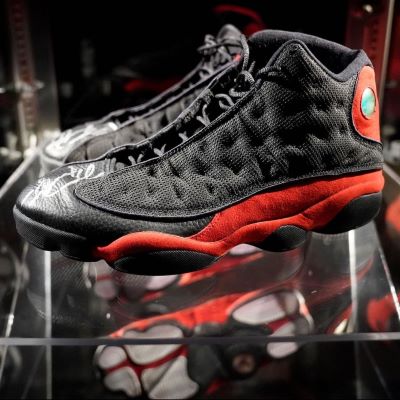 The pair of sneakers worn by the athlete in the 1998 NBA Finals was sold last month for 2.2 million USD, setting a new world record for the most expensive pair of shoes ever purchased
The pair of black and red Air Jordan 13s were worn during Game 2 in Salt Lake City, which the Bulls won 93-88 after losing Game 1, with Jordan scoring 37 points, in the season that came to be known as "The Last Dance". Sold for 2.2 million US dollars at Sotheby's in New York, the game-winning shoes became the most expensive ones ever to sell at an auction, exceeding the 1.8 million US dollars paid for the Nike Yeezys by Rares, a collectibles investment platform.

"Michael Jordan game-worn sports memorabilia has proven time and time again to be the most elite and coveted items on the market. However, items from his 'Last Dance' season are of a greater scale and magnitude as seen with our record-breaking sale of his Game 1 jersey in 2022", stated Brahm Wachter, Sotheby's head of streetwear and modern collectables prior to the sale. Jordan's Game 1 jersey from the 1998 finals fetched 10.1 million US dollars at a Sotheby's sale.

The Air Jordan 13 sneakers were the star in a sports memorabilia sale, which included items worn by athletes such as Tom Brady, Kobe Bryant and Roger Federer. But several other Jordan items were included in the two-part auction, with a game-worn 1998 Bulls jersey and a pair of 1985 Air Jordan 1s netting 508 million US dollars and 127 million US dollars, respectively. The buyer isn't known.

Image Credits: entrepreneur.com