UK Boxing Day footfall declines by 15.3% over pre-pandemic levels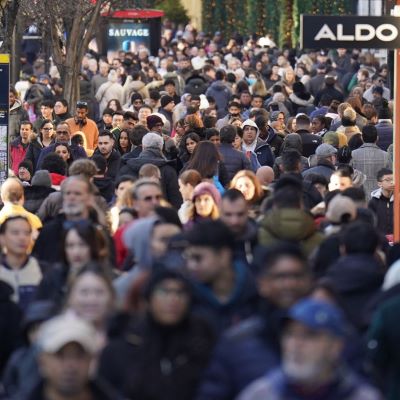 On a comparable basis to 2019, UK in-store footfall was down by 15.3% this past Boxing Day, mostly due to rail strikes, travel disruptions and the rising cost-of-living, says RetailNext
According to the latest footfall data from the retail intelligence and traffic analytics for brick-and-mortar stores RetailNext, whilst footfall improved by 55.1% over last year's Boxing Day, it declined by 15.3%, as compared to pre-pandemic levels. On the same trajectory, the store traffic increased by 30.9% during the Friday-Monday festive period, on a comparable basis to 2021, but decreased by 18.4%, as compared to 2019.

The data also shows that the clothing and footwear category attracted the highest traffic during Boxing Day, only down by 6.3%, as compared to 2019; when compared to last year's, footfall grew by 71%.

RetailNext suggests that rail strikes and travel disruptions, as well as the rising cost-of-living, are the main reasons behind this fall in shopper numbers. "After a challenging end to the year, a drop in footfall on Boxing Day compared to 2019 will be a blow for retailers across the UK. In the first festive period unaffected by the Covid-19 pandemic, the sector would have been hoping for a bounce in footfall, but rail strikes and the cost-of-living crisis have compounded to create a hugely challenging time for retailers", commented Joe Shasteen, Global Manager, Advanced Analytics, of Retail Next.

Glimpsing into the future, he added that "as the rising cost of living continues to impact the amount of discretionary spend for consumers", pricing and promotions might be determinant for retailers over the next year.

Image Credits: news.sky.com