Caleres announces record first quarter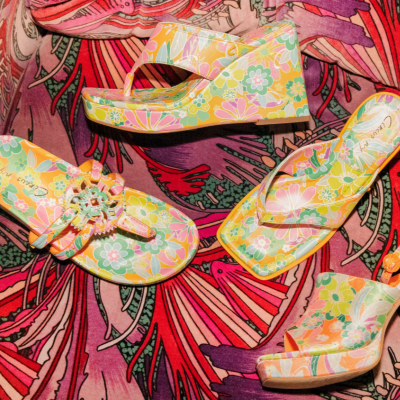 In the first quarter of fiscal 2022, the company reported net sales of 735.1 million US dollars, up by 15.1% from the first quarter of fiscal 2021. The footwear group raised its full year outlook
"Caleres had an outstanding start to the year, executing at a high level and delivering record first quarter sales, gross profit margins and earnings despite significant and ongoing macro-challenges. Notably, Famous extended its exceptional performance from 2021, achieving another quarter of strong gross profit margin and generating nearly 50 million US dollars in operating earnings, while strategically investing for growth. In addition, our Brand Portfolio returned to nearly full strength during the first quarter, setting the stage for a significantly improved earnings contribution in 2022", commented Diane Sullivan, Chairman and Chief Executive Officer.



First Quarter Results
In the three months to the 1st of May, Caleres' net sales increased by 15.1%, reaching 735.1 million US dollars, on a comparable basis to the same period last fiscal year. In this period, Famous Footwear segment sales declined by 3.4% and Brand Portfolio segment sales grew by 46.1%, as compared to the first quarter of fiscal 2021. Direct-to-Consumer sales represented nearly 65% of total net sales.





Gross profit in the first quarter of fiscal 2022 totalled 327.0 million US dollars, while gross margin widened 144 basis points over the same quarter of 2021 to 44.5%.





In the first quarter of the current fiscal year, net earnings amounted to 50.5 million US dollars, or 1.32 US dollars per diluted share, as compared to net earnings of 6.1 million US dollars, or earnings of 0.16 US dollars per diluted share in the same period of the prior year.



Fiscal Year 2022 Outlook
"Looking ahead, even with ongoing supply chain challenges and persistent macro-economic headwinds, Caleres is exceptionally well-positioned to capitalize on favourable market dynamics", added Diane Sullivan.





The company decided to raise its full year outlook, and is now expecting consolidated sales levels to be up between 2% and 5%, as compared to fiscal 2021. Accordingly, earnings per diluted share should be between 4.20 US dollars and 4.40 US dollars.








Image Credits: sourcingjournal.com