Steve Madden raises 2022 guidance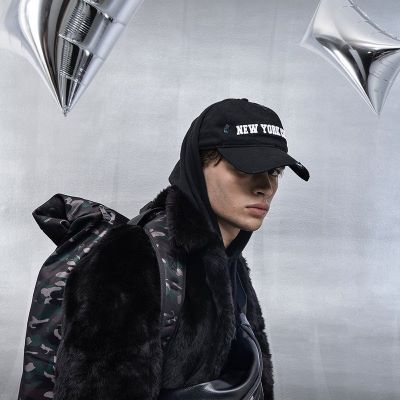 The New York-based designer and marketer of footwear, accessories and apparel for women, men and children reported record revenue of 559.7 million US dollars in the first quarter of 2022
"We got off to an outstanding start to the year, delivering the highest quarterly earnings in our history in the first quarter. The trend-right product assortments created by Steve and our design teams drove robust consumer demand for our brands and strong performance across channels, product categories and geographies. These results reflect our team's disciplined execution of our strategic initiatives, and we are confident that the strength of our team and strategy will enable us to drive sustainable growth for years to come", commented Edward Rosenfeld, Chairman and Chief Executive Officer of Steve Madden.

First Quarter Results
In the first quarter of 2022, Steve Madden's revenue increased by 55.0%, reaching 559.7 million US dollars, on a comparable basis to revenue of 361.0 million US dollars in the same period of 2021.





Net income attributable to Steven Madden in the first quarter of the current fiscal year totalled 74.5 million US dollars, or 0.94 US dollars per diluted share, as compared to net income of 21.2 million US dollars, or 0.26 US dollars per diluted share, in the first quarter of 2021.




Segments Results
In the three months ended on the 31st of March, the company's wholesale revenue grew by 54.1%, amounting to 449.0 million US dollars, as compared to similar period in 2021. Concretely, wholesale footwear sales rose by 59.9% and wholesale accessories/apparel sales increased by 37.1%.





Direct-to-consumer revenue reached 108.3 million US dollars in the first quarter of the current financial year, which reflects an increase of 60.5%, as compared to the same period of last year.





Steve Madden noted that it ended the quarter with 213 brick-and-mortar retail stores and 6 e-commerce websites, as well as 19 company-operated concessions in international markets.



Fiscal 2022 Outlook
Steve Madden raised its fiscal 2022 guidance, and is now expecting revenue to increase between 13% to 15% over fiscal 2022. Accordingly, diluted earnings per share should be in the range of 2.87 US dollars to 2.97 US dollars, and adjusted earnings per share between 2.90 US dollars to 3.00 US dollars.








Image Credits: vanityteen.com