US: sport leisure footwear sales slow down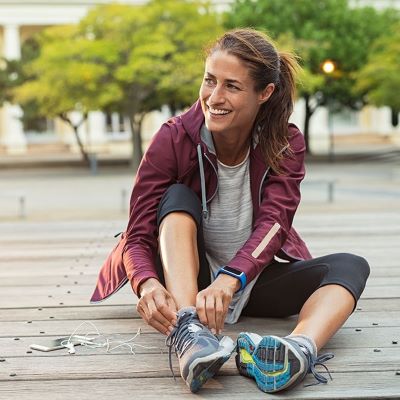 According to the NPD Group, footwear sales decelerated in the third quarter of 2021 (July-September). Fashion footwear continues to recover slowly
In the first half of 2021, athletic footwear revenue's increased by more than a third, as compared to the same period of 2020, and by around 25%, as compared to the first half of 2019. However, from July to September, revenue only grew in the low teens, on a comparable basis to both years. NPD* notes that brands that launched many limited-edition shoes in 2020 had difficulties keeping up with market growth. The children segment of the athletic footwear reported an increase of around 20% in the third quarter of 2021, as compared to similar period in 2020, thanks to the return of the school season, as last year many schools worked in hybrid or virtual mode.

Concerning the category performance, performance running sales improved by about 25%. Matt Powell, Senior Industry Advisor, Sports at the NPD Group commented that "running shoes continue their strong sales performance, a trend I expect will be in place into 2022". Walking and skate shoes sales increased by more than 20%, and hiking shoes sales grew in the mid-single digits. As for casual and athletic sneakers, revenue rose in the high single digits during the third quarter of 2021, as compared to similar period last year. Basketball shoes also grew in the high single digits.

The fashion footwear continues to recover slowly, with revenue remaining about 8% and 13% below, on a comparable basis to 2019 and 2020, respectively. Higher average selling prices are offsetting some unit declines. Beth Goldstein, Fashion Footwear & Accessories Analyst at the NPD Group remarked that, in the third quarter of 2021, mules, clogs and casual/comfort sandals were the most sought by customers, as dressier categories continue struggling.

Looking to the holiday season ahead, Goldstein stated that while she doesn't "expect the market to fully turn around during the holiday season, the fact that consumers will likely have more opportunity to celebrate this year, should help the fashion market. Consumers continue to spend time outside, driving sales of more active outdoor footwear, as well as sport slides and casual sneakers. Work, occupational, and safety footwear remained strong as related job growth continues."

Categories of Footwear by NPD
Fashion footwear includes dress, casual, and evening shoes, and slippers.
Leisure footwear includes gaiters, insoles, mountaineering boots, work/occupational/safety, skate, hiking/trekking, outdoor/water sandal, sport slide, cold/all-weather boots, sport lifestyle, hunting/fishing boots, and water.
Performance footwear includes walking, indoor court, basketball, running, soccer/football, tennis, training, baseball, American football, golf, and all other performance.
* The NPD Group is an American market research firm founded in the 60's and headquartered in New York
Image Credits: NPD Group