Liberty Shoes with expansion in the southern states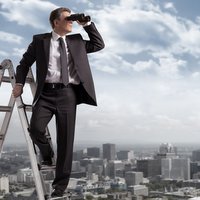 The plan is part of company's strategy of opening dozens of new stores every financial year

India based footwear company L
iberty Shoes, Ltd
has a strategy to open roughly hundred new shops every financial year, which was confirmed in the summer by the company when presenting first quarter results. At the time the company confirmed they had already added 21 new showrooms of franchisees and company owned stores during the first quarter, implementing in force their expansion initiative as envisaged in the beginning of the year.
A press release issued at the time stated the footwear company was "aggressive in expansion and identifying the untapped market to enhance its presence and has plans to add 70-80 more showrooms in the Franchisees or COCO format in this financial year to keep its expansion programme and growth as per business plan."
This expansion plan results from a market analysis made by the company, and is now focusing on actions of retail expansion in the southern states.
Up until September
Liberty Shoes, Ltd
had open 40 new shops across the country. It had been concentrating on the states were company's presence is comparatively low. "We are now looking for major expansion in the states of Andhra Pradesh, Karnataka, Tamil Nadu and Kerala," Anupam Bansal, Retail Director stated. The company is expected to open a showroom in Kochi city soon and later two showrooms in Calicut and Thiruvananthapuram.