Liberty Shoes with lower revenue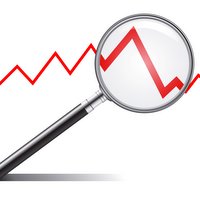 India based footwear company announced a 9% decline in revenue during the first quarter of financial year 2014-15

"The company, despite market sentiments not being favorable during this quarter, has been able to register growth in its branded footwear being sold through its showrooms & distributors", commented Sh. Adesh Gupta, CEO & Executive Director of the company, highlighting that the company has launched various new designs developed to fulfill the customer's aspirations.
Domestic sales were down, but the company has seen "tremendous" growth in its export which has increased substantially by 66% as compared to corresponding previous year's quarter. According to Liberty Shoes, Ltd : "The improvement on the export front is mainly due to tie ups with new customers and renewal of the existing contracts on better terms".
Liberty Shoes, Ltd
has also seen improvement in operating margin due to benefits accruing through merger and due to reduced raw material cost, as "the company has low margin in some of its institutional supplies, deferment of which in the next quarter has led in the overall improvement in the margin as a whole due to sales mix having moderate margin".
According to numbers published by the group, revenue reached 17.1 million US dollars during the first quarter (3 months period ended on the 30th June), a 9% decline from similar period last year. Net income improved from 0.5 million US dollars posted during the first quarter in 2013 to 0.6 million US dollars.


Liberty Shoes, Ltd
has already added 21 new showrooms of franchisees and company owned company operated (COCO) during this quarter in its expansion program as envisaged in the beginning of the year. The company announced they are "aggressive in expansion and identifying the untapped market to enhance its presence and has plans to add 70-80 more showrooms in the Franchisees or COCO format in this financial year to keep its expansion program and growth as per business plan.
Sh. Adesh Gupta further stated that despite a weak quarter one, the company feels that the demand should pick up going forward and the focus area is to "achieve growth by enhancing same store sales and opening new high street stores in various upcoming cities across India".
Liberty Shoes, Ltd
has recently announced they will invest heavily to smart up its retail presence over the next few quarters, as it aims to double revenue in three years. The company had also merged its retail arm Liberty Retail Revolutions with its mainstay firm Liberty Shoes to drive synergies between the two entities.

Liberty Shoes, Ltd
claims they are the only Indian company which is amongst the top 5 manufacturers of leather footwear in the World. With a stated production of more than 60 000 pairs of footwear a day, covering several age groups and income categories. Products are marketed across the globe through 150 distributors, 550 exclusive showrooms and over 6 000 multi-brand outlets, and sold in more than 25 countries. The manufacturing facilities at Liberty are called Humantech Centres and are located across five sites in Haryana and Uttarakhand.
Company' shares were last traded at 5.30 US dollars at the National Stock Exchange India on the 8th September.