Geox with widening losses despite increase in sales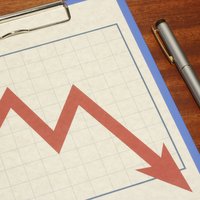 Italy based company announced net sales of 400.2 million euros, with an increase of 3.5%. Net result continues to be negative reaching now -3.9 million euros

Geox
's total sales increased from 386.8 million euros in H1 2013 to 400.2 million euros in H1 2014, a 3.5% increase (4.1% at constant exchange rates). Footwear revenue represented 88.1% of total sales in the first semester of the year, a share that remains quite stable from last year (88.7% in H1 2013). Footwear sales increased 2.8% from H1 2013, whoever the biggest dynamic of growth belongs to the apparel segment, with an 8.3% increment from H1 2013 to H1 2014.
In terms of the Group's geographical segments, the distribution of revenue is quite unchanged from H1 last year: Europe (except Italy) is still the main region in terms of revenue formation, with a share of 44.2%, followed by Italy (33.4%).
Geox
distributes its products through over 10 000 multi-brand selling points and a Geox shops network that includes franchising stores and directly operated stores - DOS). As of 30th June the overall number of Geox Shops came to 1 270, of which 799 in franchising and 471 operated directly. 437 stores are located in Italy, 360 in Europe (Austria, Benelux, France, Germany, UK, Iberia, Scandinavia and Switzerland), 43 in North America and the remainder 430 in other countries.
Net results of the company reached a loss of 3.9 million euros, a 7.2% deterioration compared to similar period in 2013 (3.6 million euros in the first half of 2013).
Thanks to the expectations of a positive second half compared with the same period last year, management confirms the objectives set in the Business Plan for 2014 with an increase in revenues to around 800 million euros and a return to break-even at EBIT level. Such results depend on the following events taking place:
1. Growth in the DOS channel, with about 15 additional net openings and an increase in comparable sales by the existing stores;
2. Stabilization of the wholesale channel, linked to the growth in orders for the upcoming Fall/Winter 2014 season, which should compensate for the weakness seen in the first half;
3. Positive performances of the wholesale channels and directly operated stores to compensate for the slight decline expected in the franchising channel, mainly due to the slowdown in new openings envisaged in the Business Plan and an acceleration of the rationalization process by closing non-performing stores.
4. Improvement in gross profit margins already reflected in the order book, thanks to a combination of pricing, fewer sales promotions and reduced operational complexity;
5. Current context of unfavorable exchange rates for Groups that consolidate their foreign sales in euro does not produce any significantly adverse translation effect as it did in the first half.
Geox
shares were last traded on the 18the August at 2.49 euros on the Milan Stock Exchange.
The
Geox
group operates in the classic and casual footwear sector for men, women and children, with a medium / high level, and also in the apparel sector. Research and development plays an important part in the company's activity, and some innovations developed by them are protected by over 60 different patents registered and extended internationally (special note to its special patented technology of the breathable rubber-soled and the waterproof leather-soled shoes).
For more information about
Geox
please visit the
company's website
.