World Footwear Yearbook 2019: rebalancing Europe and Asia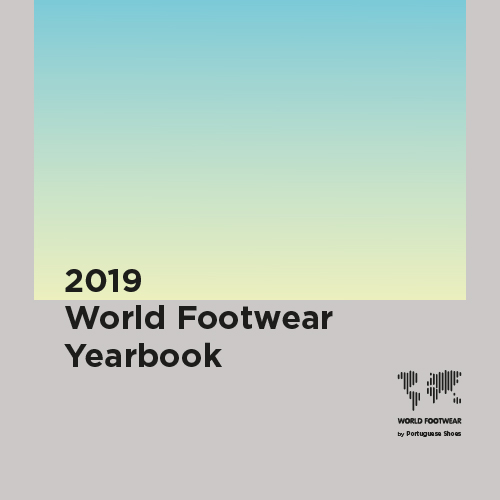 The World Footwear Yearbook 2019 has been published by APICCAPS and it contains the main highlights of the industry in 2018, which can be immediately incorporated in the strategy of global footwear companies
Buy the new Yearbook
HERE
Europe continues to be the home of some of the most well-known brands of footwear and fashion, but Asia has been consolidating its position as the main player in this industry.

In 2018 and looking into volumes: Asia accounted for 86.2% of the worldwide footwear production, while Europe was in charge of 3.3%. This results in an overwhelming ratio: Asia produces 9 out of every 10 pairs of shoes manufactured.


Rebalancing Europe and Asia
This dominance in the volumes produced ends up having a reflection in the quantities exported, although with a smaller extent: Europe accounts for 13.6% of the global market, this being the highest level over the last six years. In fact, over the last decade Europe increased its share of the total exports by 2.6 percentage point doing it at the expense of every other continent.

In this scenario, Europe owns only one-sixth of Asia' share: Asia is the origin of more that 4 out of every 5 pairs of shoes exported worldwide. Although overwhelming, Asia's share of footwear exports, in terms of volume, has been slowly declining over the last decade. While this happened, the evolution of Europe' share was a mirror of Asia's and it increased gradually throughout the decade.

Europe is the leading continent in footwear imports, representing more than one third of the world total, but Asia is catching up fast: in 2009 the gap between their respective shares in total world imports amounted to 20 percentage points; in 2018, this was down to only 8.


World Footwear Yearbook
The World Footwear Yearbook, a project developed by APICCAPS since 2011, analyses the most important trends within the worldwide Footwear industry and offers a comprehensive picture of the footwear industry (
for more information follow this link
). In its most recent edition, the publication presents statistics by 2018, both in quantity and value, giving a picture of the positioning of the main players taking into account production, consumption, exports and imports. The publication also includes an individual analysis of dozens of markets, as well as the evolution of the main world players in this sector, with
84 countries
under analysis.
To get more detailed information about the footwear industry in 2018 buy your copy of the World Footwear Yearbook
following this link to access the store
.