Portuguese footwear designer Luís Onofre in interview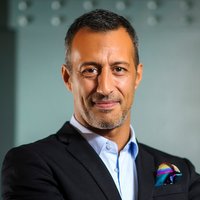 One of the most renowned Portuguese designers, with a considerable list of famous customers, Luís Onofre creates luxurious shoes that are currently sold in over 40 countries

Mr Onofre belongs to a third generation of a family working in the footwear industry, and has one of the most renowned Portuguese footwear brands created in 1999. Currently, its brand exports 93% of its production to countries all over the world, such as, Spain, Russia, Netherlands and Belgium, Southern France, Germany, Dubai, USA, Canada, Angola, Nigeria, Brazil, Mongolia and China. Worldwide known celebrities like Penélope Cruz, Naomi Watts, Michelle Obama, Laetizia Ortiz or Genoveva Casanova wear Luís Onofre shoes.
The designer opened its first flagship store last February at Avenida da Liberdade, one of the main streets in Lisbon located in the shopping area and a tourist landmark, and only two months ago, he received an award for Designer of the Year, a recognition attributed for the first time, in Portugal, to a designer working exclusively on shoes and accessories.
APICCAPS, the Portuguese Footwear, Components and Leather Goods Manufacturers' Association and its magazine
Portuguese Soul
spoke with Luís Onofre to reflect on some of the pressing topics impacting his brand. We share part of an interview by journalist Manuel Arnaut.
How has the public responded to your store in Avenida da Liberdade, an area so competitive and full of international brands?
I am very excited because it exceeded my wildest expectations. The shop opened in February and, up until now, business is booming, especially with Portuguese customers, which really surprises and delights me. In reality, I had been feeling, for a long time, the need to test certain models, to have the possibility of putting the collection as a whole on display, and even to assess our Portuguese customer's profile.
You design, single-handedly, about 300 models of shoes a year. Where do you draw inspiration from and what is your method?
Inspiration is an important moment in the construction of a collection, but it is not always essential. I have started many collections from a material with which I fell in love: a leather, a heel, a shape. From there, I develop the collection's theme and its derivations. I usually even feel that, sometimes, the best of a collection comes later, after we have already made several technical production tests and decided on the various details.
As for my method, I confess to work in spurts rather than following a strict schedule. Every day, I create a little, and therefore I always keep a notepad and a pen close by, because I am very absent-minded and the rest of the brand's tasks take up a lot of my time.
What is the greatest challenge in the creation of women's shoes? Does being a man – rather than a user of the product – make your work easier or more difficult?
My greatest challenge is the balance between aesthetics and comfort. Every time that I see a woman wearing a shoe with an interesting shape, I ask her if it is comfortable. I do the same to every woman who wears my shoes, because it is in that delicate balance that the true secret of the success of a brand of women's footwear resides. Being a man obviously increases the challenge in terms of ergonomics, but at the same time, the admiration and appeal for the universe of women work as an important creative filter. When I have a question, I talk to Sandra, my wife, with whom I share the brand and who has a keen eye for judging the success of a specific model.
From a mere manufacturer of design-less shoes, the Portuguese footwear sector suddenly became more luxurious, with a very modern offer and international acceptance. In your opinion, what were the factors that contributed to this change?
It was precisely that shift in paradigm. We stopped being manufacturers/producers and began investing in the creation of brands with distinct identities and segmentation. There were two factors that contributed to this shift: a new generation sensitive to design, differentiation and marketing; and the unwavering work developed by APICCAPS to support the repositioning of the sector's image abroad. Today, there are global campaigns, the brands participate in the most important trade fairs, and there are studies being conducted to identify key investment markets. Portugal will never be able to compete with China in terms of labor cost and end price, but it can already compete with Italy in terms of quality and average price. That is our path and that will be the key to our sector's success.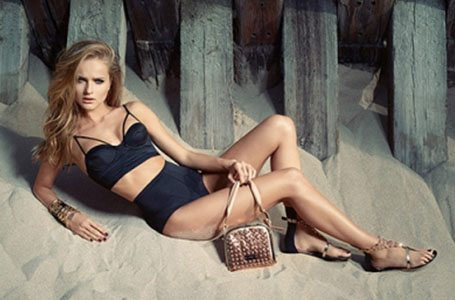 With a brand present in almost the whole world and an ever expanding line of products, how do you see the next 10 years of your brand?
At the moment, more than expanding a collection that is already very large, my main objective is to strengthen the international position of the Luis Onofre brand. I want to integrate it in new markets and define new point of sale formats with representatives, based on franchising models created in the image of the Avenida da Liberdade shop. Dubai and Angola are possibilities that are being studied!
If you want to read the complete interview please visit the
Portuguese Soul website
.