New Generation: meet Catarina Pedroso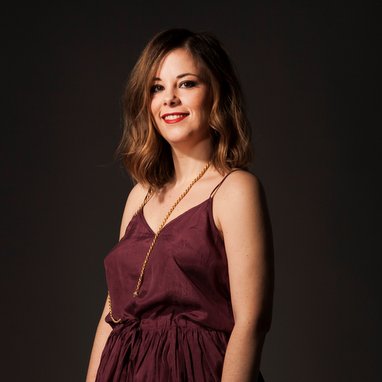 Get to know Catarina Pedroso, the mind behind Balluta Shoes: a brand that aims to revolutionize the market
Balluta aims to create edgy conscious footwear for the modern woman. The shoes are entirely designed and produced in Portugal, using traditional techniques and high-end eco-friendly materials which reflect the commitment of the brand with sustainability.

Balluta is the archaic origin of the portuguese word for oak nut – bolota, the fruit of the cork oak tree, a native to southern Portuguese montado forests and, for the minds behing the brand, "the perfect example of what sustainability is", as this is the only tree that continuously produces a natural material – cork – that can be collected every 9 years without menacing the tree's own existence and thus ensuring the survival of its ecosystem and the livelihood of families who, for generations, keep and care for this landscape.
How did this project start?
Balluta was the result of a question from my husband and partner, Ricardo Duarte: "What if we created a footwear brand?". Although initially it felt like a crazy idea, because we knew absolutely nothing about footwear, it slowly started to make sense. Indeed, there were personal factors that motivated me to go ahead with the project. I've been a vegetarian for more than 20 years and I've always had a great difficulty finding cruelty-free footwear with an appealing design. Also, with this project I was able to revive my artistic roots and develop a project which fits in my academic journey (including a degree in Fine Arts by FBAUL).
I ended up attending the Footwear Design course at Lisbon School of Design, to become familiar with the technical issues, terms, limitations and possibilities, and at the same time working on the brand's identity, the storytelling and the concept of Balluta.

Working on the footwear sector was a natural choice?
It eventually made sense to us, as I said in the previous answer, for several reasons. I used to look for high quality vegan footwear with interesting design and there weren't a lot of brands that attracted me. By the other hand, with Portugal being a major reference in this sector this project was a true market opportunity, due to the proximity and the ability to develop a network of contacts.

How does Balluta distinguish itself?
Ball?ta is a brand of conscious footwear designed for the modern, urban, active and fashionable woman. Sustainability is in the brand's DNA, not only by excluding materials of animal origin and seeking sustainable alternatives but also because it resorts to local suppliers and materials produced in the European Union, has proximity to the factories' employees, therefore ensuring they have decent working conditions, and because we're transparent about our practices, not only where we're succeeding but also where we need to improve. We want Ball?ta to always be defiant, a brand that constantly improves itself and takes part of this much-needed transformation of the fashion industry paradigm. In short, Ball?ta's message is this: nowadays it's unthinkable to ignore the weight of our personal choices on the environment and we can do that without giving up on footwear or clothes that we're passionate about.

In your opinion, what does the new generation of entrepreneurs has to offer to the sector?
I believe the new generation are a breath of fresh air regarding design, which, to me, seems to be a crucial factor to develop in Portugal in the coming years. We have know-how and production quality. But we need more audacity.

What changes do you think will happen in the footwear industry in the coming years?

It will be very important to disseminate the developments that are already being explored with the Industry 4.0 and production optimization, as well as new materials, such as recycled and, mainly, biomaterials. I believe the future of the sector will increasingly rely on entirely ecological solutions and, if we could establish ourselves a reference also in that area, everyone would certainly benefit from it.