Indonesia's forecast for 2018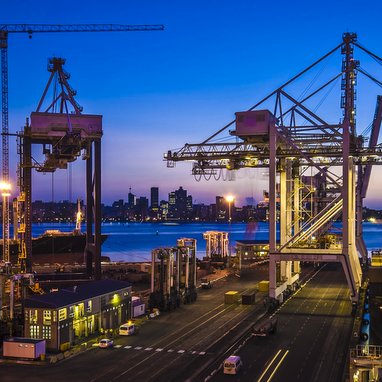 Growth of Indonesian footwear exports is expected to remain below 10% year-on-year in 2018. At least this is the believe of Sigit Murwito, Executive Director of the Indonesian Footwear Association (Aprisindo)
According to Aprisindo, Indonesian footwear is shipped to 160 countries around the globe, with the biggest markets being the European Union (EU) and the United States (US). Both regions account for almost 60% of Indonesia's total footwear exports.

Growth of Indonesian footwear exports is expected to remain below 10% year-on-year in 2018. At least this is the believe of Sigit Murwito, Executive Director of Aprisindo, who expects Indonesia's footwear export growth to be in the range of 6%-7% in 2018.

The same source believes that Vietnam is a major competetitor taking most advantage of the market demands. They believe the neighborouging countr are increasingly becoming a standing force in the global footwear market, while China, Italy and Indonesia have all experienced sliding market shares, which is resulting in a sharp growth in Vietnam's role in the global footwear market.

To this performance much contributed the stable polictical context in Vietnam and its skilled labour force and also the free trade agreement with the EU: "since Indonesia is not engaged in a free trade agreement with the EU, import duties for Indonesian footwear shipments into the EU are 11% higher than their Vietnamese counterparts. Stakeholders in Indonesia's footwear industry therefore urge the government to engage in free trade deals with the EU and USA in order to make Indonesian shipments more competitive".

According to Aprisindo, Indonesian footwear shipments to both the EU and US are stagnant, while Vietnam's footwear exports to these regions are rising. Therefore Aprisindo urges the government to improve Indonesia's logistics costs through infrastructure development and a more conducive tax environment. This would then attract new investment in Indonesia's footwear industry.

The domestic footwear industry of Indonesia is an important asset to the country's manufacturing sector. Indonesia produces footwear for several global brands and this industry is a strong provider of job opportunities for Indonesians and a vital foreign exchange earner. The same source indicates that foreign investment in Indonesia's footwear industry particularly originates from China and South Korea.

According to Aprisindo, besides rapidly rising minimum wages in the 2013-2015 period, another problem impacting Indonesia's footwear industry is the domestic supply of raw materials, most importantly leather and rubber. Despite being one of the world's leading natural rubber producers, Indonesia exports this commodity first for processing purposes as domestic processing facilities are still insufficient.