Undandy to open own factory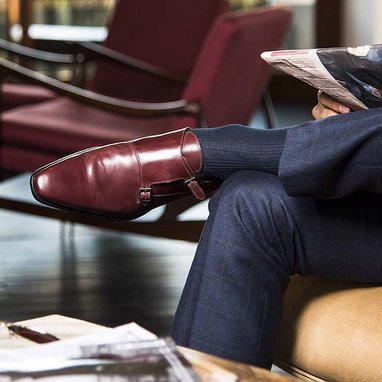 The company founded in 2015 is planning to invest one million euros to set up its own factory in São João da Madeira, one of the most relevant regions for footwear manufacturing in Portugal
Undandy is a footwear brand focused on
customised footwear
sold through an
online store
. The customer can choose the model, color and material when making an order. The personalization process, all made online, is very straightforward with only five stages. The customer visits the brand's website and picks the last that better fits their style, with three options currently available for classic shoes, Original Round Toe (Cosy), Original Claw Toe (Bold) and the Original Puff Toe (Eternal Classic). Then it is time to customise all the details, in a simulation process which allows the customer to easily experiment with colors, materials, different options for the toecap, the shoelaces and the stitching. And finally choosing the size and finish the order. Overall
156 thousand million combinations
are available for a pair of unique shoes, that can cost on average 220 euros for classic shoes and 145 for the sneaker mode.
Now, reacting to a
strong increase in orders registered in recent months
, the brand decided to build its own factory in São João da Madeira. The investment is estimated in one million euro and should start being implemented by the end of the summer with an aim to start the production in the new facility by the end of the year.
Faced with an increase in sales the company wants to ensure production capacity to deliver orders. Until the factory is ready, Undandy's shoes will continue to be produced in another unit in São João da Madeira, "in a partnership with a local manufacturer."
For more information about Undandy please refer to the
brand's website
.