Relance, Softness Feeling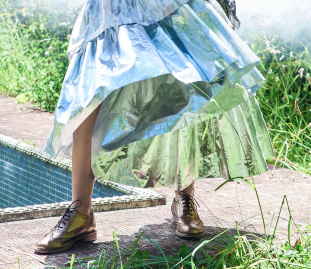 Relance Calçados, headquartered in Santa Maria da Feira, an historic region for the Portuguese footwear industry, was created in September 2004 as a result of the union of efforts of three partners
Since the beginning the focus of the company was on the international markets. Such efforts had an impressive result in 2007, when sales increased more than
50%
.
Two years later, and aiming into deepening its internationalization strategy, the company launched at theMICAM, one of the most important footwear trade fairs, "Relance Very Me", their own brand of footwear. Since then, collections under this tag are presented twice a year.
The essence of the Relance brand distinguishes itself from others by its quality and natural effect finishing, which provides a unique feeling, resulting in products with elevated design and excellent comfort. According to the brand, the products are an ideal choice for the modern and elegant women who values well-being and a cosmopolitan style.
Nowadays, Relance exports to over 25 markets across the world, producing about 100 000 pairs of shoes per year.
For more information about Relance please refer to the
company's website
.