Successful edition of theMICAM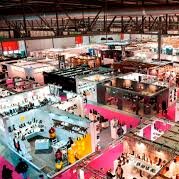 The 82nd edition of Milan-based footwear trade fair closed on the 6th of September with an attendance of 44 668 individuals, up by 5.2%
"theMICAM attracted exhibitors and visitors from all over the world, confirming its unique attractiveness and credibility as the world's leading event for quality footwear", stated Assocalzaturifici president Annarita Pilotti, adding: "we are very happy with the results of this edition, in excess of our expectations. Unfortunately, the market is still in difficulty: domestic demand continues to shrink, though growth in the numbers of Italian buyers suggests this trend may be about to turn around".

According to the organization of the trade fair "the event revealed important signs of growth, despite the complex economic scenario in the footwear industry." The September 2016 edition of theMICAM closed successfully with an attendance of 44,668 visitors, including 26,543 international visitors (+8.4%).

The same source believes that theMICAM confirmed "its central role for growth and research on international markets".

In terms of origin of the visitors, the best performances came from Asia, with the number of South Korean visitors up 37% and the number from China up 30%".

The next editions of theMICAM are scheduled for 12th -15th February for presentation of the Fall/Winter 2017/2018 collections and 17th - 20th September for the Spring/Summer 2018 collections.