Brazil launches Future Footwear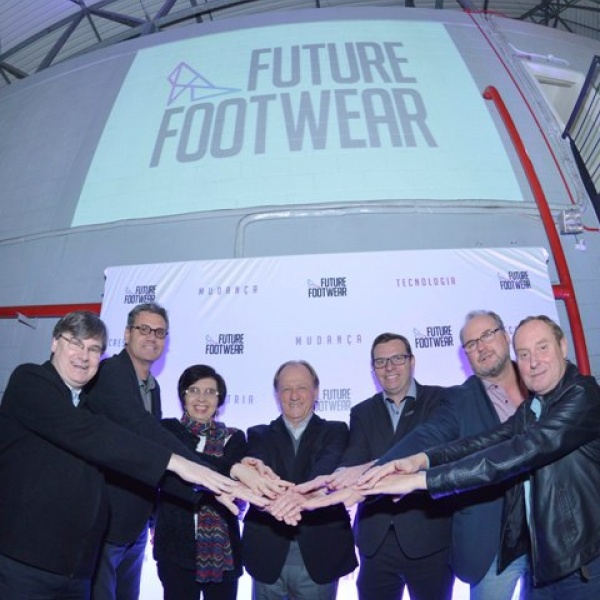 The main entities of the Brazilian leather-footwear chain launched a new program aimed at the creation of new business models, new products and new production processes
Abicalçados (Brazilian Shoe Manufacturers Association), Assintecal (Brazilian Association of Companies of Components for Leather, Footwear and Manufactured Goods), CICB (Centre for the Brazilian Tanning Industry )and Abrameq (Brazilian Association of the Machinery and Equipment for the Footwear and Leather Industries) were together at the presentation of the project.

Opening the event, Chief Executive of Abicalçados, Heitor Klein, highlighted the importance of sectoral union around the project: "In addition to fulfilling entities, we have the strong support of the Institute by Brazil (IBB), the Brazilian Institute of Technology for Leather, Footwear and Artifacts (IBTeC) and Senai (Senai), which will be key to implementation of actions." For Mr. Klein, the Future Footwear is the kickoff for a "great revolution" in the leather-footwear national chain, which should incorporate new production models to remain competitive in the face of so many macroeconomic problems presented both domestic and international markets.

This initiative was presented as an umbrella of actions aimed at changing the culture segment, which will need to adapt to the reality of a new customer, a new society, interconnected network, more collaborative and connected to technology and sustainability. "Soon the shoes will no longer be just accessories, sustainability will not be a differential and people precision networking, more colaborativity", stated Abicalçados.

Business roundtable aimed to foster relationships between companies and suppliers of leather-footwear industry are planned, and the entities involved are preparing meetings with authorities of supplier industries for the leather-footwear chain, especially in the area of technology and innovation in order to formalize a committee for discussion of actions towards the implementation of Industry 4.0 concepts in Brazil.

The listed entities are working together to launch actions like a technological Roadmap, or the creation of a specific FabLab to industry needs with research and development of rapid prototyping; the creation of the FF Concept Factory, exposure of a temporary factory model that uses the world's most advanced technologies with focus on production efficiency from the concepts of Industry 4.0; and the implementation of New Business Workshops, which seek to raise awareness among entrepreneurs of the sector to create innovative business models.