India and Vietnam to strengthen cooperation in the footwear industry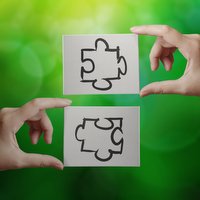 M. Rafeeque Ahmed, Chairman of the Council for Leather Exports (CLE), has underlined the mutual benefits of a stronger partnership between the two nations

During a meeting between Vietnamese shoe companies and Indian leather producers held in Ho Chi Minh City the CLE chairman highlighted that by working together Vietnamese and Indian companies will be able to enhance the international competitiveness in terms of productivity, design, and best practice manufacturing.

Cooperation between the two nations is already being developed namely through the commitment of India's Central Leather Research Institute and the Vietnamese Leather and Shoe Research Institute to work together with a focus on cleaner technology options and improved effluent treatment technology.

M. Rafeeque Ahmed underlined the opportunities lying in India's domestic market as currently the domestic Indian market for footwear is estimated to be worth about 6.5 billion US dollars and expected to reach 12 billion US dollars by 2020.