Consumption of footwear continues to slowdown in Argentina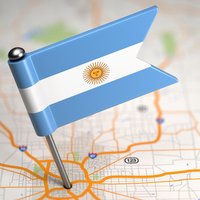 According to a report revealed by consulting firm Economic Research Sector apparent consumption of footwear registered a decline of 1.6% between January and May
The same source indicated that in the first five months of the year, the value of imports has increased from 186 million US dollars to 222 million US dollars.

Similarly, quantities imported went up from 7.9 million pairs to 9.8 million pairs, an increase of 25.2%.

This resulted in an increase of 3.6% in the apparent consumption of imported footwear, which now represents 16.8% of total consumption, compared with 83.2% of domestic production.

On the other hand, footwear exports have fallen 30% from January to May with shipments of 174 000 pairs (compares to 248 000 pairs during the same period in 2015).

According to the World Footwear Yearbook, 120 million pairs of shoes were produced in Argentina in 2014. Consumption of footwear reached the 136 million pairs and imports 1 million pairs, in the same period.