Footwear exports in Vietnam near the 5 billion US dollars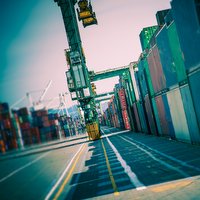 The leather and footwear sector's exports reached nearly 5 billion US dollars in the first five months of this year, up by 6% compared to similar period last year, according to the Ministry of Industry and Trade
In May only, exports of leather and footwear products were valued at 1.15 billion US dollars, a year-on-year decrease of 0.6%, with production of leather footwear products in May declining by 6.2 %, reaching 19.3 million pairs.

In the January-May period, the sector produced 93.8 million pairs of shoes, down by 2.9% compared to similar period last year.

The sector has set targets to generate 17 billion US dollars in 2016 from exports of leather products of which 13 to 13.5 billion US dollars are expected to come from exports of footwear.

According to the World Footwear Yearbook, in 2014 Vietnam was the 3rd largest footwear producer with a 3.7% share. The country produced 910 million pairs of shoes in 2014, and generated exports revenue of 12.2 billion US dollars.