Grendene with 2 digits decline in revenue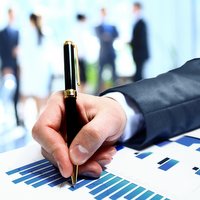 The Brazil-based company closed the first quarter of 2016 with declining net revenue (-10.5%). Despite that, net profit for the period managed to consolidate the position from similar period in 2015 (+4.2%)
During the first quarter of the year Grendene sold 34.9 million pairs of shoes, going down by 25.3% from similar period in the previous year (46.8 million pairs). The fall was mainly driven by sales in the domestic market, down by 30.8% compared to similar period in the previous year.

During the period under analysis, the company generated gross revenue of 146.18 million euros, going down by 11.2% compared to the previous year. The domestic market, representing 67.2% of total gross revenue generated by Grendene in the first quarter of 2016, registered a decline of 19.2%, while exports increased by 11.3%.

Net profit for the period increased by 4.2%, going up from 35.55 million euros in the first quarter of 2015 to 37.05 million euros in similar period in the new financial year.

According to the company, Grendene maintains the leading position in Brazilian footwear exports, being responsible for 35% of Brazilian footwear exported in the quarter (39% in similar period in 2015).

Grendene has 11 footwear factories and is present in more than 100 countries. The Brazil-based company produces footwear for women, men and children and is oriented to both the domestic market and exports. The company has worldwide known brands in its portfolio such as Melissa or Ipanema, amongst other own brands and third-party owned brands and licensed ones.

The company shares were last traded at 4.08 euros on the 13th of June at the São Paulo Stock Exchange (BM&FBOVESPA).

Please note the company posts its results in Brazilian real; Conversion to euros was made applying the exchange rates presented by the European Central Bank on the 13th of June.