Tax cuts proposed for footwear and textile companies in Indonesia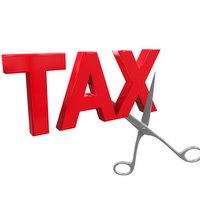 The Investment Coordinating Board (BKPM) has proposed income tax cuts to support the labor-intensive footwear and textile industries
A suggestion to reduce the employees' income tax (PPh21) by as much as 50% was talked to the Office of the Coordinating Economic Minister and the Finance Ministry by the BKPM. The incentive was suggested to last for five years and would come with terms and conditions.

The tax cut would only be applicable for companies exporting 50% of their production, employing at least 5 000 workers and providing details on the employees' Social Security Management Agency (BPJS) policies and salary slips.

With such proposal, the local government is focusing to revive growth in the labor-intensive industry after the country's economy weakened in recent quarters.

Falling demand combined with soaring material prices, rising electricity tariffs and illegal imports are pointed as the main reasons for recent lay offs in the industry (some allege that roughly 79 000 jobs have been lost).