Dune to use in-store Wi-Fi analytics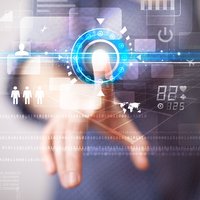 The London-based footwear and accessories brand has announced it has entered into a contract to deploy in-store analytics and marketing platform Walkbase to all its stores
Dune, the fashion footwear retailer, and Walkbase, the provider of in-store analytics for retail, have announced they have entered into a contract by which the Walkbase retail analytics solution will be deployed to all of Dune's stores. The solution replaces current visitor counting and will combine cameras and accurate Wi-Fi positioning to gather anonymous data on how people move and dwell within stores. Anonymous, real-time data on customer patterns will be used, among others, for incentivising store personnel to provide extraordinary service to engage store visitors.

Zoe Owen, Retail Sales Director at Dune Group, explained: "The Walkbase solution provides us with real-time insights into customer conversion, visit patterns and customer journey and loyalty. This enables us to further improve our customer engagement & experience in our stores. A new conversion metric is one of the innovations we've already taken into use. As well as of tracking transactions of all visits, we can now use transactions per engaged visits as one of the key performance indicators for our store teams."

Dune's most recent announcement is another example of how brick-and-mortar retailers are taking advantage of real-time data available in their stores.

The Dune Group is based in London, has over 20 years of experience in the footwear industry and has grown from a 20 square meter concession in a fashion store in Oxford Stree in 1992, to a group with 46 UK stores, 169 concessions in the major department stores in the UK and 50 franchised stores and concessions in 12 countries around the world.