Stride Rite develops odor-eliminating footwear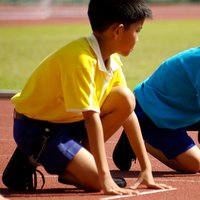 The US based company has signed a licensing agreement with Genius Brands International, the licensing agent for the micro-encapsulation company Celessence Technologies
The two companies will partner on a new line of Celessence fresh-scent infused Stride Rite children's footwear presented as "anti-stink" technology and todebut as part of the company's spring 2016 Made 2 Play sandal collection, available in retail and specialty stores nationwide.

"Stride Rite products are 'Built for Childhood.' We're always looking for innovative ways to blend style and substance. Celessence will allow us to offer yet another solution for mom. By adding tiny Celessence micro-capsules to our linings, sandals will stay fresh smelling through an entire summer of play", commented Gillian Meek, Vice President of product and brand.

"Our technology is activated through touch, friction or motion. So when Stride Rite approached us about partnering to eliminate odor in kids shoes, we knew that Celessence would deliver fantastic results. As kids run and play, the pressure of each step provides a burst of freshness that eliminates odors and prevents smells", explained Shibani Mohindra, Managing Director, Celessence Technologies. With this new solution, Stride Rite claims to be offering parents an affordable and long-lasting solution for hard playing kids.

Celessence Technologies microencapsulation technology uses touch, friction or motion to release and deliver the benefits of scent, freshness or skincare actives. Microcapsules are bound to a surface with a proprietary binder that ensures controlled release that is long lasting, affordable and even wash durable. In many cases, the benefit release can last the life of the product. Celessence technology can be used in a wide range of merchandise ranging from clothing, home goods and lingerie to more durable materials such as car mats and pet products.