Trans-Pacific Partnership trade deal reached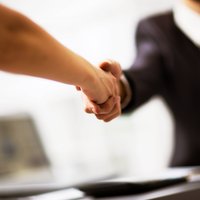 The US and 11 Pacific countries have reached an agreement regarding the region's largest trade deal in its history, the Trans Pacific Partnership (TPP)
The partnership with member countries Australia, Brunei Darussalam, Canada, Chile, Japan, Malaysia, Mexico, New Zealand, Peru, Singapore, United States and Vietnam, represents the largest regional trade deal in history and has a significant potentially for global commerce and other country-wise relationship standards that would tie together 40% of the world's economy.
The deal, which is expected to reduce or eliminate tariffs for footwear and apparel, has been in negotiations for the past five years and, if approved by the American Congress, would be a major achievement for the Obama administration. However, the TPP will still face months of debate in Congress and will certainly be included in the discussing topics of the upcoming Presidential election in the US.
However, the deal now reached is a massive achievement for President Obama and its admistration, as it approaches the US to fast-growing eastern Asian countries while it balances the growing influence of China.
The Footwear Distributors and Retailers of America (FDRA) has already reacted to the announcement, underling the tireless work done over the last 5 years on behalf of the footwear industry "to ensure that the voice of the industry is heard throughout these negotiations. Focus will now turn to Capitol Hill as it is anticipated that Members of Congress will have an opportunity to consider the proposed agreement sometime in early 2016".
FDRA's President Matt Priest commented on the completion of the agreement: "We are extremely pleased and excited by today's announcement that the US has reached an agreement on the Trans-Pacific Partnership (TPP). FDRA has worked for years to highlight the need for an agreement that provides significant duty reduction for footwear companies and American consumers. The US footwear industry paid 2.7 billion US dollars in duties last year alone — more than 450 million US dollars from TPP partner countries. TPP has the potential to provide a once in a generation opportunity for the industry that could strengthen job creation and help drive innovation. We applaud the hard work of the Unites States Trade Representative (USTR) in negotiating this historic free trade deal, and we look forward to reviewing the agreement as soon as it is made public."
The expectation around the impacts of this deal are huge within the footwear industry, especially for Vietnam, one of the key international players in the industry, which has been gaining market share in the US, already in anticipation of the TPP implementation. According to the
World Footwear Yearbook
, Vietnam has doubled its US share, going from 6% in 2010 to 12% in 2014. Notwithstanding these numbers, and the fact that this deal is expected to have some impact in China's growth, the Asian superpower is still the origin of 79% of all the footwear imported by the US, according to the 2015
World Footwear Yearbook
.