Publications
Footwear Consumer 2030 Global Trends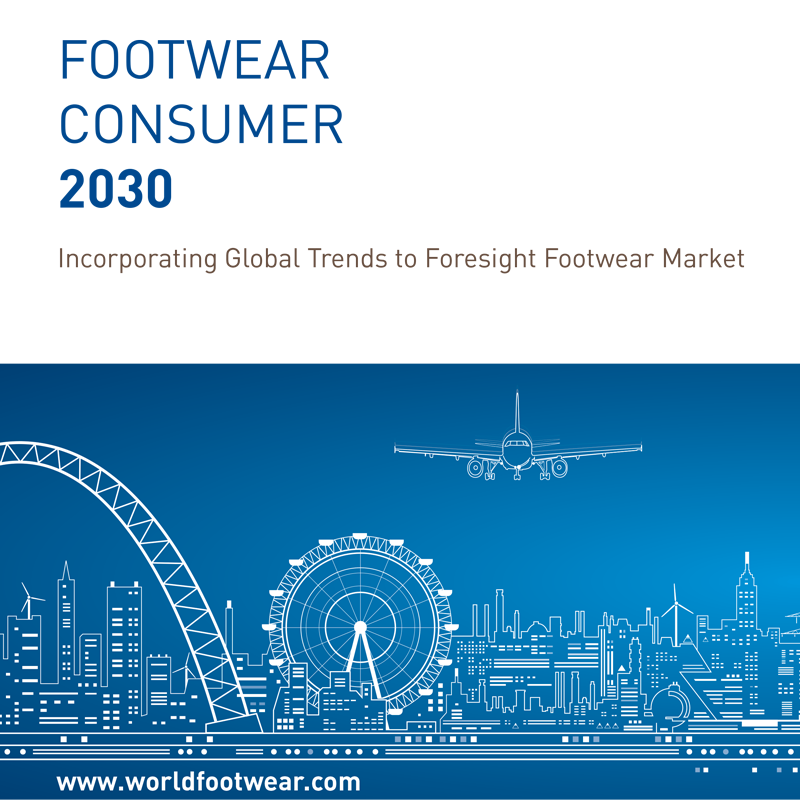 This document is the result of a challenge directed by the Organisation of the 5th World Footwear Congress to the worldfootwear.com team to identity the most impactful consumer trends over the forthcoming decades.

The challenge to carry out this reflection followed an invitation to Professor Alberto de Castro from the Portuguese Catholic University to be a key speaker at the first day of the Congress, and to contribute with his vision about the different expectations of global footwear consumers.
In this context the worldfootwear.com team gathered relevant insight about global trends that are already in progress and impacting our society across the globe. With this in mind we have tried to anticipate some key changes for the footwear industry and the relevant foreseable impacts on companies, brands and consumers.
Contents
Rebalancing
Ageing
Female Power
New Globalisation
Online
Sustainability
Low Cost Shortage