Wolverine appoints new President of lifestyle group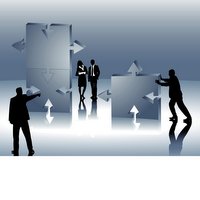 Richie Woodworth was appointed to the position of President of the Company's Lifestyle Group, which includes the Sperry, Stride Rite, Keds, and Hush Puppies brands
Mr. Woodworth, taking the new position effective from the 3rd of January, has more than 30 years of experience in branded footwear and apparel, most recently leading the global growth of Wolverine Worldwide's Saucony brand (since 2006). Previously, Mr. Woodworth held various executive roles, including President of Tommy Hilfiger Footwear and President of the Greg Norman Collection at Reebok.

"Richie Woodworth is an experienced, strategic and determined leader who has continuously proven his ability to build brands and drive growth in some of the most competitive categories within the footwear and apparel industry", stated Blake Krueger, Wolverine Worldwide's Chairman, Chief Executive Officer and President, adding: "As president of Saucony, he has built a dynamic lifestyle business, a strong and growing international business, and successfully launched apparel and accessories – all in complement to the brand's core running business. At Wolverine, we are fortunate to have a deep and seasoned team, and I couldn't be more pleased with this well-deserved promotion and am excited to expand Richie's leadership and impact across the broader Company."

In his new role, Mr. Woodworth will directly report to Blake Krueger and replace Andy Simister, who is leaving Wolverine to return to the United Kingdom for personal reasons.