Vibram strengthens anti-counterfeiting efforts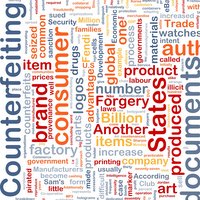 The maker of the famous FiveFingers barefoot-style running shoes admits taking aggressive steps to prevent the counterfeiting of its products
As Mike Gionfriddo, CEO of Vibram USA, admitted "poor quality and performance related to counterfeited products" can be very dangerous to the brand's reputation by misleading the unsuspected customer. The same source admitted the company will take aggressive steps to increase the risk and penalties against counterfeiters as well as to protect their customers and authorized Vibram dealers.

Vibram posted an alert on its website putting counterfeiters on notice over its intellectual property. As part of this strategy Vibram plans prosecute those who continue to sell inferior products under the Vibram name. The brand also confirmed its commitment to work with lawmakers to ensure that counterfeit products are destroyed and counterfeiters are punished.

Vibram is recognized worldwide as a leader in high performance soles for outdoor, recreational, work and fashion footwear and is relied on by the world's greatest climbers and athletes.